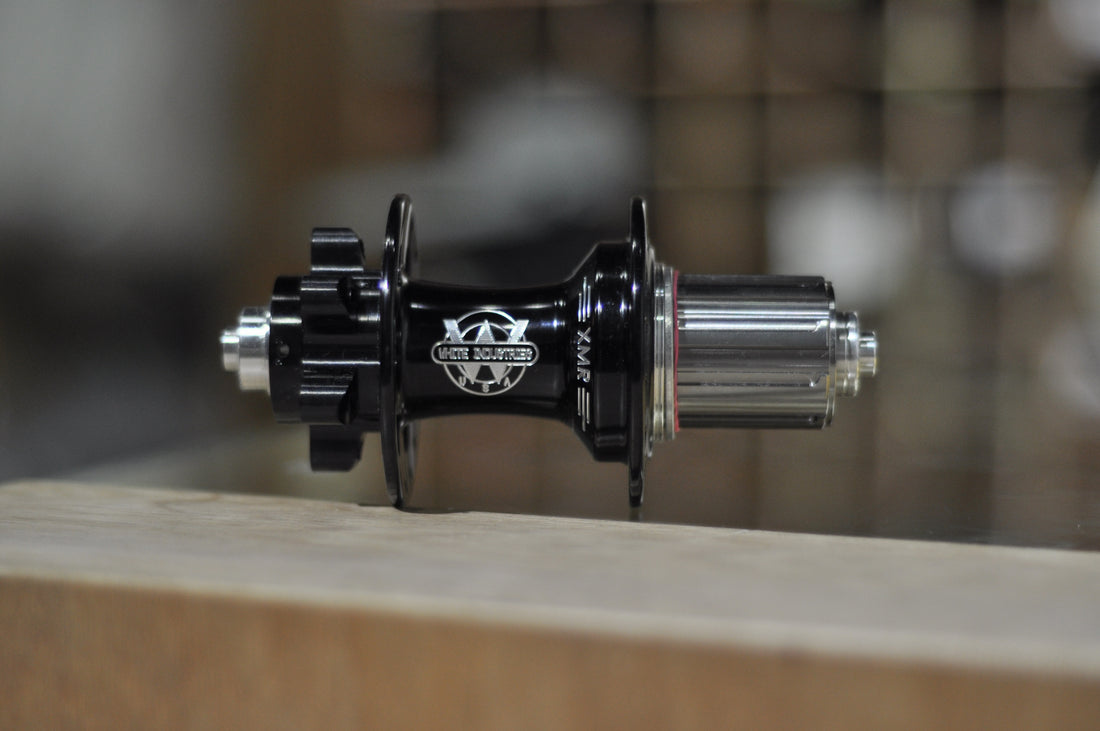 White Industries XMR Rear Hub
White Industries was founded in 1978 when owner and president, Doug White, had aspirations to develop, manufacture, and market bicycle products of his own design.  One of the first products brought to the market was an elasticated leg band named Pegger which wrapped around ones pant leg keeping clothing free from chain grease.  White Industries, however, was destined for much more.  Doug, a master machinist by trade, utilized his training as a machinist and blended those skills with his passion for cycling creating the famous White Industries components known throughout the world today.  All the products are manufactured in their Northern California manufacturing facility, and components are made in the USA.
The XMR hub set is their newest ISO six bolt disc hub. The demanding nature of off-road riding requires a durable hubset that you can trust. The XMR hub set has been created with the same reliability you can expect from White Industries components plus they have upgraded the hub using the newest standardized technology and advancements in the industry. They continue to offer the freehub body in 6-4 titanium as it is the best and most durable for this application, the drive system is still available for Shimano/SRAM 9/10/11, Campy 9/10/11 speed, and SRAM XD systems.  What is new?  XMR can be  outfitted with a new high engagement ratchet system or with stock ratchet system, new colors:  red, blue, gold, pink, purple, silver and black are now available, and the hub is offered with QR or easy change out thru axle systems:  12mm thru or 15mm thru for the front, and 12x142mm for the rear. The XMR is the lightest ISO six bolt hub they have ever offered, and yet, it is still durable to stand up to all your needs be it Cross, Road or Mountain biking.
Shell: 6061 Aluminum
Axle: 15mm Cromo
Bearings:
Shimano: three: 6902-2rsone 3802W
Campy two: 6902-2rs two 3802W
Freehub body: 6al4v Titanium 11 speed, 9/10 speed compatible when used with included spacer
Driver: 3 pawl/ 48 point engagement
O.L.D.: 135mm or 142mm
Weight: 298g
Finish: Polished Silver, Black | Colour (Blue, Red, Gold, Pink, or Purple Anodized)
Spoke Hole Drilling: 24H, 28H, 32H, 36H
*Lockring included with hub
*Please specify either Shimano, Campagnolo or SRAM XD freehub body upon check out