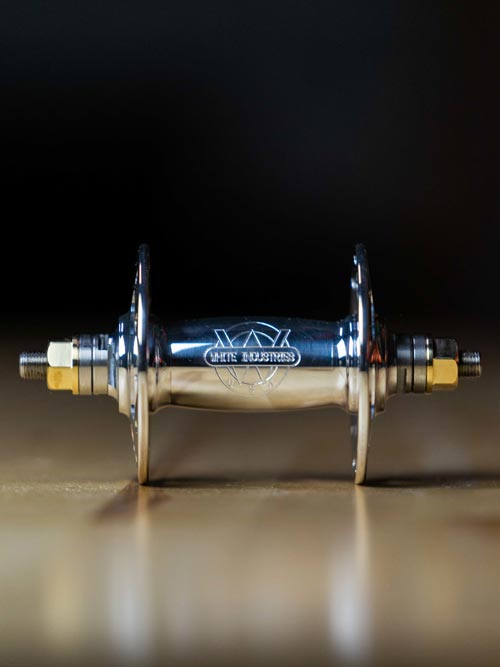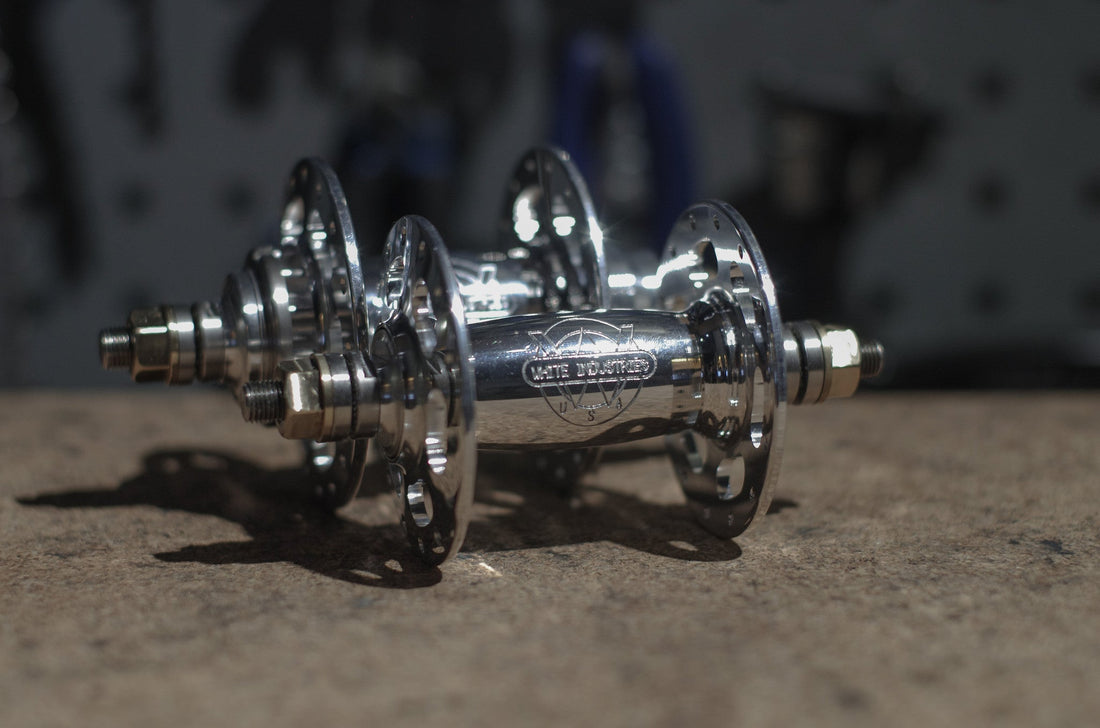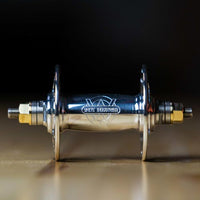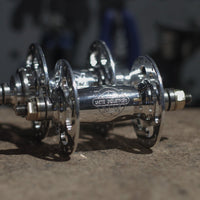 White Industries Track Front Hub
For the purist, White Industries' track front hub is designed in the traditional vintage style of track hubs from old. With their high flanges, hand polished and window cut outs they are sure to be noticed while on or off the track. Solid threaded axles are graced with bronze axle nuts to set off the beauty of this hub.  The rear hub is spaced to 120mm, track specific spacing, and the fixed gear interface is our spline design which eliminates the issue of stripped cogs.  The mating fixed cogs are made out of 8620 case hardened steel with an electroless nickel plate finish. 
Cogs are available in 14t-20t and in both 3/32" and 1/8" widths.  Also available in flip/flop - fixed/free track rear hub. 
White Industries was founded in 1978 when owner and president, Doug White, had aspirations to develop, manufacture, and market bicycle products of his own design.  One of the first products brought to the market was an elasticated leg band named Pegger which wrapped around ones pant leg keeping clothing free from chain grease.  White Industries, however, was destined for much more.  Doug, a master machinist by trade, utilized his training as a machinist and blended those skills with his passion for cycling creating the famous White Industries components known throughout the world today.  All the products are manufactured in their Northern California manufacturing facility, and components are made in the USA.