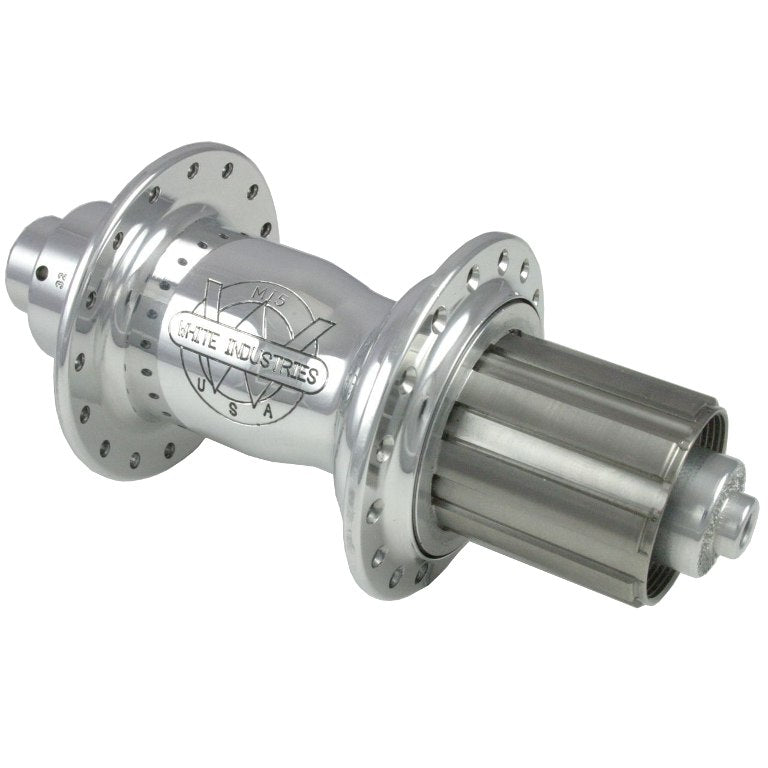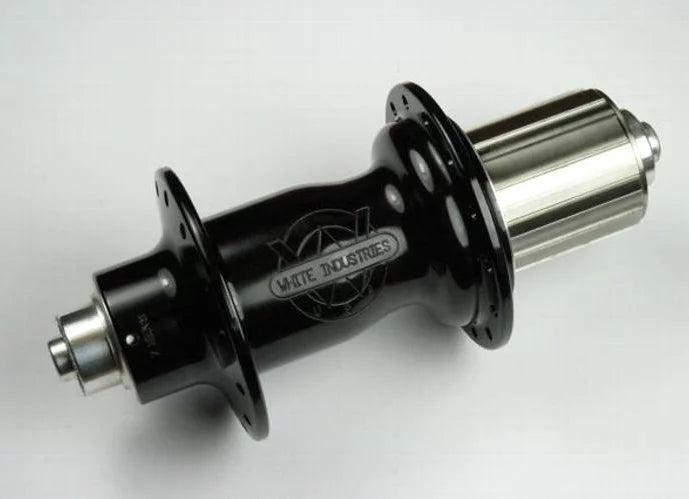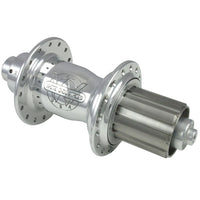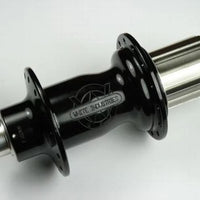 White Industries MI5 Rear Hub
The Mi5 is a rim brake (non-disc) hub and is the perfect choice for cross, mountain, and fully loaded touring bikes.  Made in U.S. sourced 6061-T6 aluminum and they're available in a range of axles, drillings and driver styles.
Shell: 6061 Aluminum
Axle: 15mm Cr-MO
O.L.D.: 135mm
Weight: 265g
Finish: Polished Silver, Black
Spoke Hole Drilling: 28H, 32H, 36H
Freebody: Shimano, XDR, Campy (Please specify upon checkout)
White Industries was founded in 1978 when owner and president, Doug White, had aspirations to develop, manufacture, and market bicycle products of his own design.  One of the first products brought to the market was an elasticated leg band named Pegger which wrapped around ones pant leg keeping clothing free from chain grease.  White Industries, however, was destined for much more.  Doug, a master machinist by trade, utilized his training as a machinist and blended those skills with his passion for cycling creating the famous White Industries components known throughout the world today.  All the products are manufactured in their Northern California manufacturing facility, and components are made in the USA.