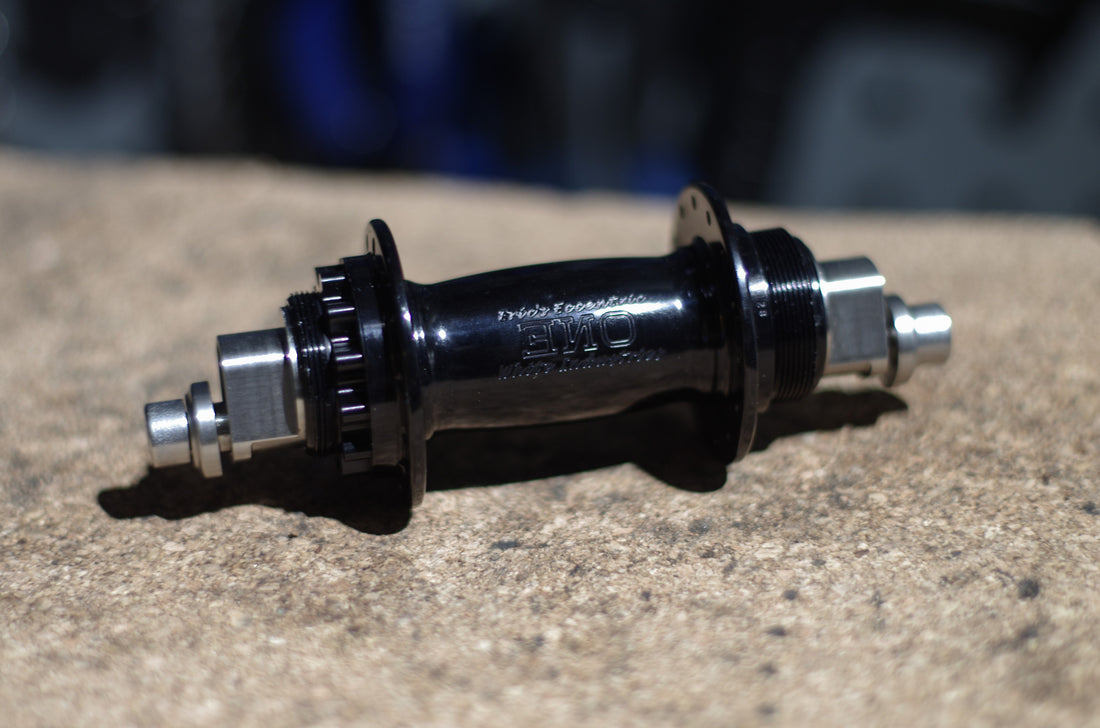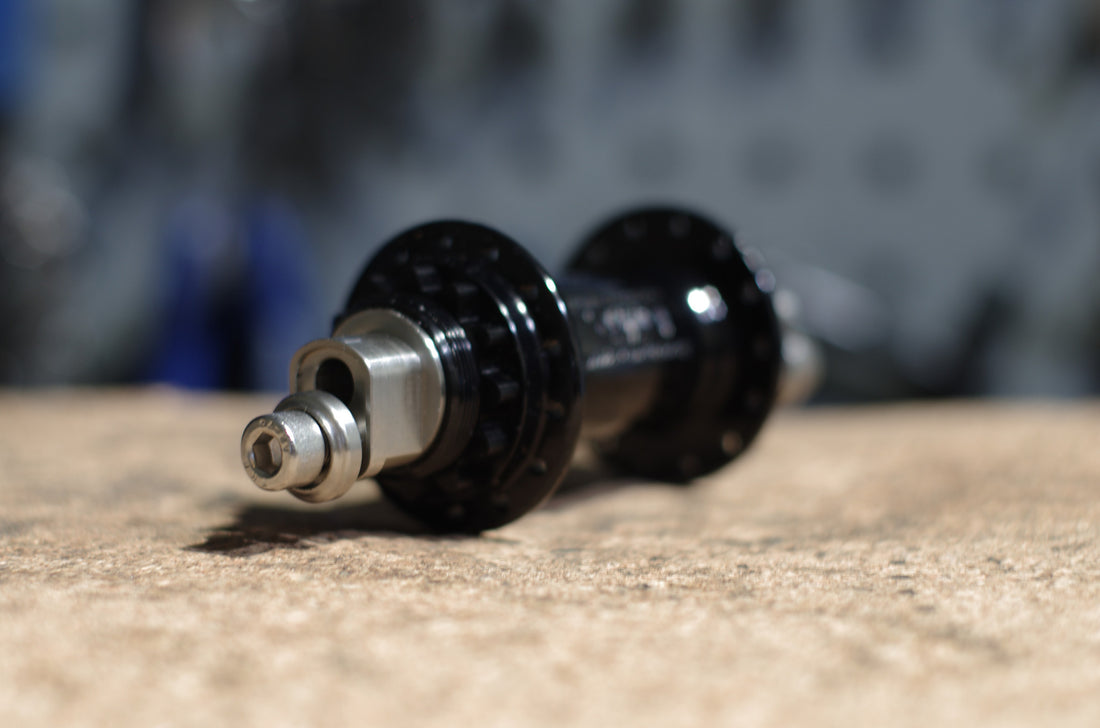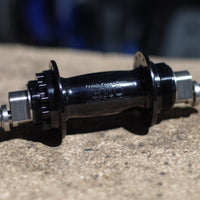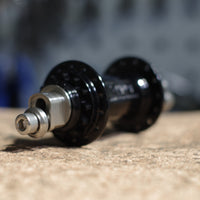 White Industries Eric's Eccentric Eno Rear Hub
White Industries' ENO line of components are renown for quality, durability and innovation in the single speed market place.  From freewheels, to cranks, to our hubs listed below, the ENO line offers unique solutions for adapting your multi-gear bikes to a single gear cycle.  The hub choices below offer those of  you looking to convert a frame with vertical dropouts, a choice of eccentric hubs.
Shell: 6061 Aluminum
Shell Type: Disc/ Freewheel,  Fixed/ Free, or Freewheel only
Freewheel Thread:1.37x24 TPI
Axle: Aluminum Axle Bolt-On Eccentric (Vertical Drops)
Bearings: 6902-2RS 
Weight: 332g (135mm, Non-Disc) | 388g (135mm, Disc) 
White Industries was founded in 1978 when owner and president, Doug White, had aspirations to develop, manufacture, and market bicycle products of his own design.  One of the first products brought to the market was an elasticated leg band named Pegger which wrapped around ones pant leg keeping clothing free from chain grease.  White Industries, however, was destined for much more.  Doug, a master machinist by trade, utilized his training as a machinist and blended those skills with his passion for cycling creating the famous White Industries components known throughout the world today.  All the products are manufactured in their Northern California manufacturing facility, and components are made in the USA.