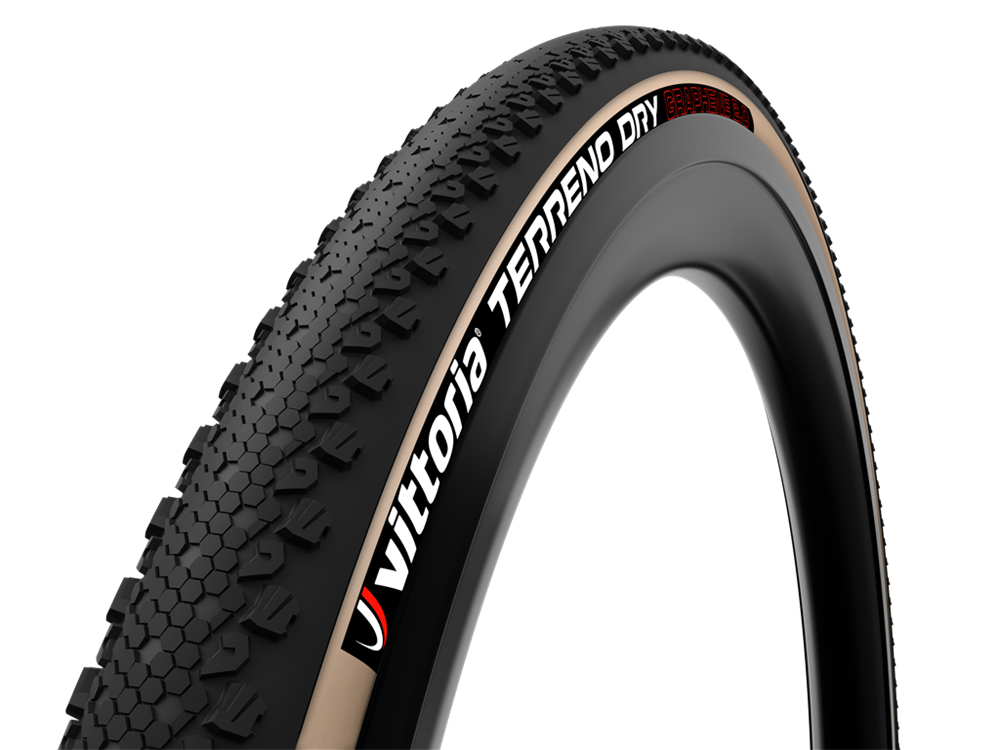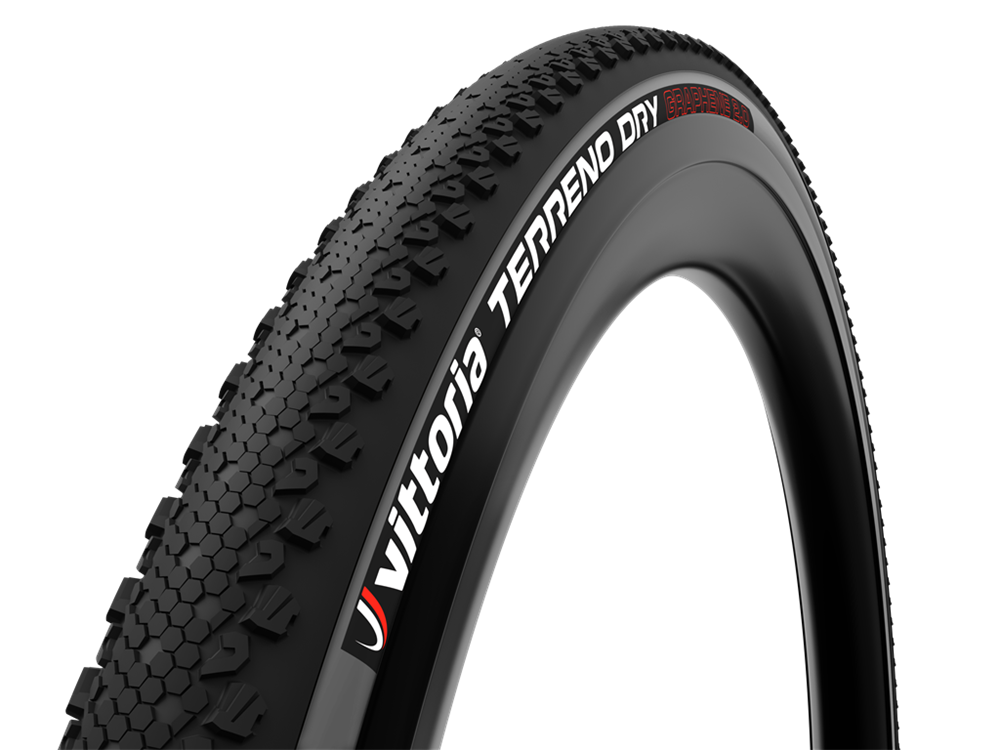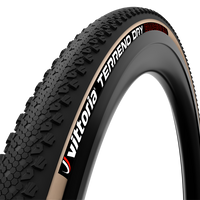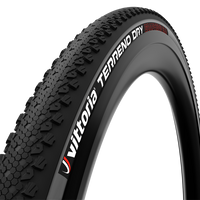 Vittoria Terreno Dry G2.0 Tyre
Aggressive file tread, or super low-profile knob design? The Terreno Dry bridges the gap between file treads, and traditional all-conditions treads. The key to this is the unique angled "fish scale" design, that allows the center tread to roll extremely fast, yet offer traction when loaded in cornering and braking. Add the transitional height mid and side tread, and the Terreno Dry transitions as smoothly as it rolls. From gravel grinding to medium conditions cross racing, the Terreno Dry offers consistent performance.
Specifications:

• 120TPI
• 45-90 PSI
• Tubeless Ready
• 480g (based on 700 x 38 Foldable )
• 3 Compound for speed, grip, durability and puncture protection

Vittoria Industries Ltd was established in 1953 and has created a unique brand image within the cycling industry till today. The company is the world's leading manufacturer of bicycle tires, with an annual production of more than 7 million tires. Its research & development center develops the best racing tires for all levels, especially the unique Corsa Series cotton tires. Running its own production facilities in Thailand, and providing global sales and marketing network from North America (Boston) to Asia Pacific (Bangkok and Taiwan), and in Europe (Italy, Netherlands and Germany).