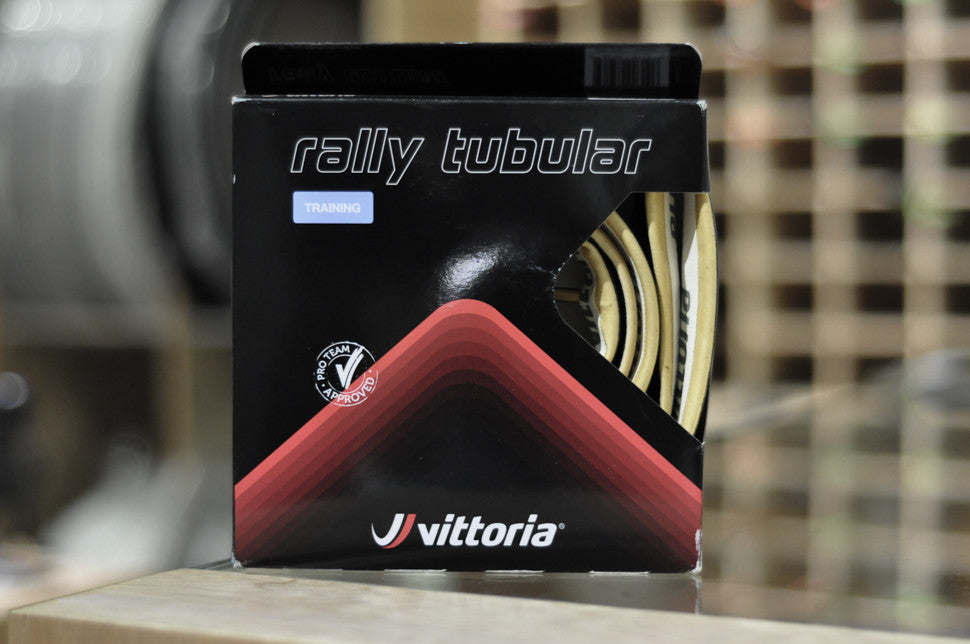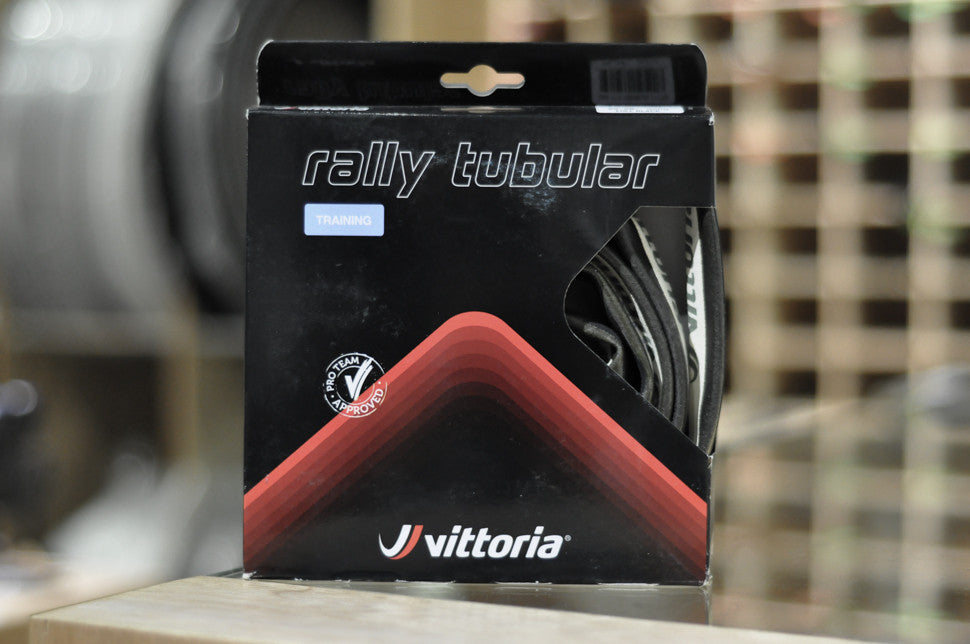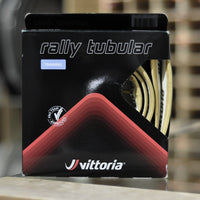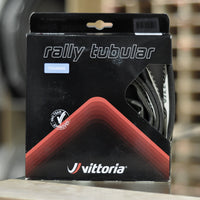 Vittoria Rally Tubular Tyre
Great value tubular tire (220 TPI) with cotton casing and Kevlar 3D compound making it an excellent road training tire.
Cotton has a long history in the production of casings for racing tires and tubulars. It's still used today on account of its unequaled, proven qualities: strength, flexibility and low rolling resistance.
Kevlar® 3D guarantees top level performance, as victories in road races all over the world clearly demonstrate. The addition of Kevlar® not only improves wear but also enhances grip and reduces rolling resistance, making this compound an excellent choice for riders who demand high performance.
Specifications:

• 220TPI 
• 100-130 PSI
• 21 X 28"
• 300g
• Valve: 36mm
Vittoria Industries Ltd was established in 1953 and has created a unique brand image within the cycling industry till today. The company is the world's leading manufacturer of bicycle tires, with an annual production of more than 7 million tires. Its research & development center develops the best racing tires for all levels, especially the unique Corsa Series cotton tires. Running its own production facilities in Thailand, and providing global sales and marketing network from North America (Boston) to Asia Pacific (Bangkok and Taiwan), and in Europe (Italy, Netherlands and Germany).