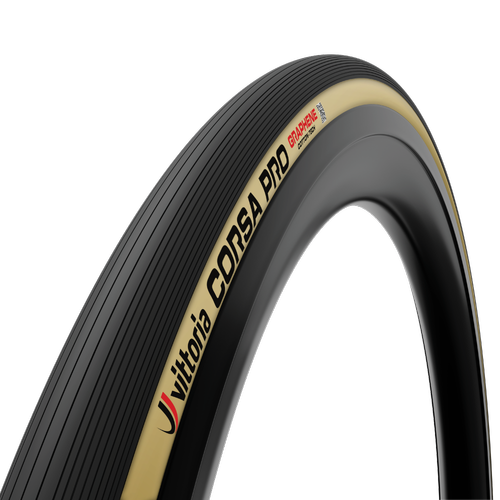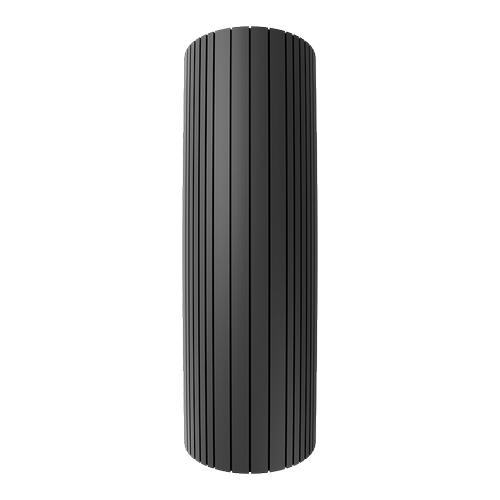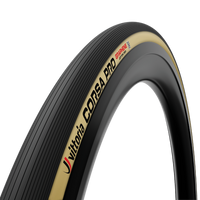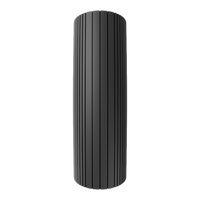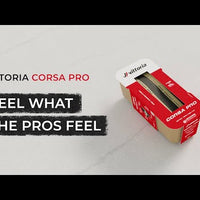 The ultimate evolution in cotton tyre performance
Corsa PRO is the most advanced cotton tyre ever made, delivering unmatched pro-level racing performance. With Corsa PRO, Vittoria engineers succeeded in incorporating the rubber tyre tread with the cotton casing by using newly developed vulcanization processes.
The tread is now completely embedded with the casing, creating a 100% seamless tyre. Corsa PRO 320 TPI cotton casing – the finest available in the market – provides the suppleness, flexibility and comfort pro-riders are used to, now served in an even more flexible, aerodynamic and reliable tyre construction.
Winner of countless stages and one-day races at World Tour level since the start of the season, Corsa PRO tubeless-ready clincher and tubular offer increased speed, wet & cornering grip, puncture resistance and comfort compared to the previous version.
Specifications:

• Corespun 320TPI
• Tubeless TLR
• 290g (based on 700 x 28mm)
Vittoria Industries Ltd was established in 1953 and has created a unique brand image within the cycling industry till today. The company is the world's leading manufacturer of bicycle tires, with an annual production of more than 7 million tires. Its research & development center develops the best racing tires for all levels, especially the unique Corsa Series cotton tires. Running its own production facilities in Thailand, and providing global sales and marketing network from North America (Boston) to Asia Pacific (Bangkok and Taiwan), and in Europe (Italy, Netherlands and Germany).