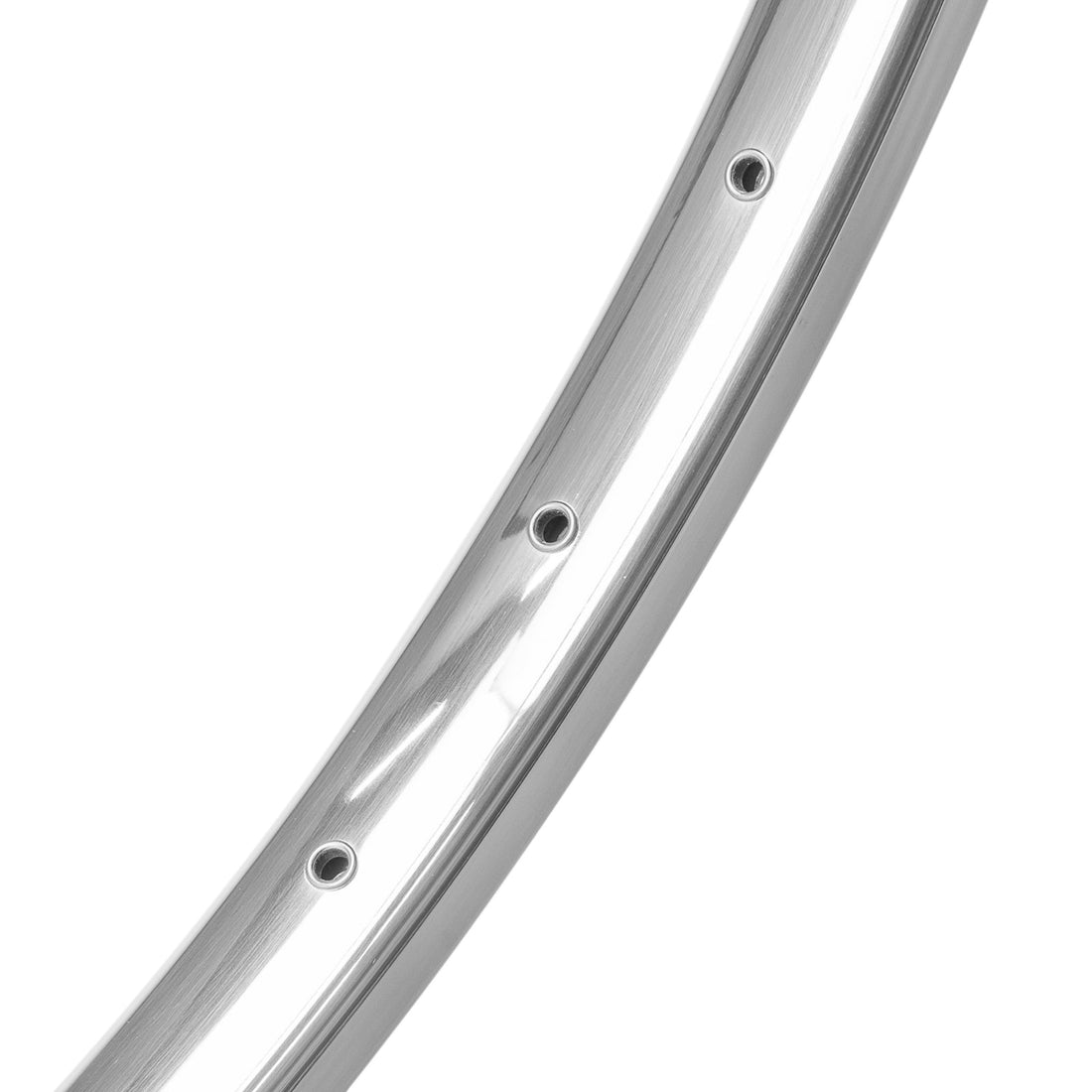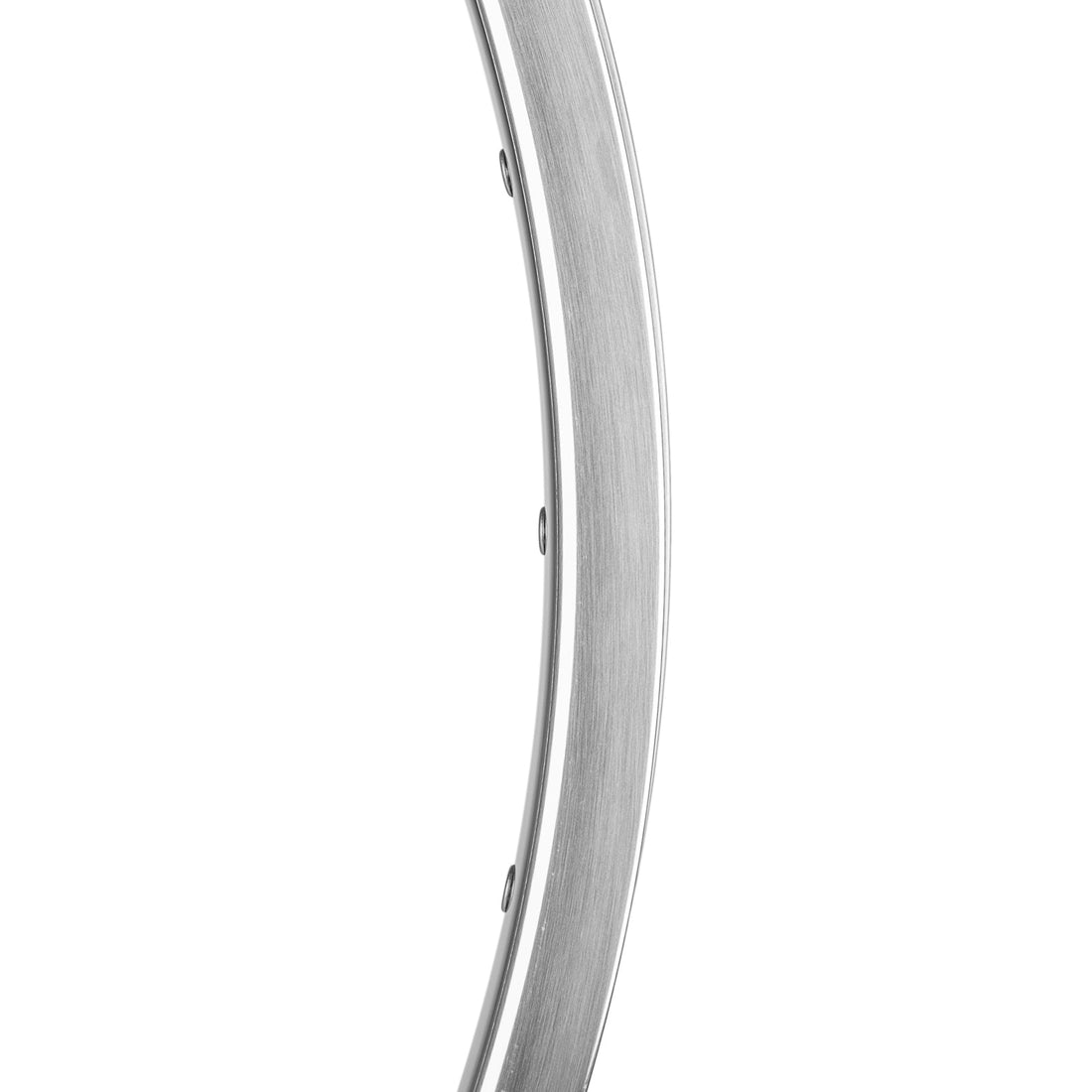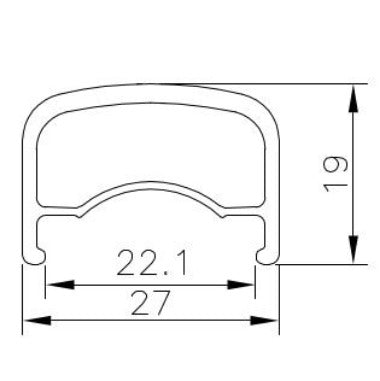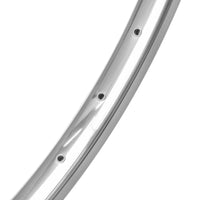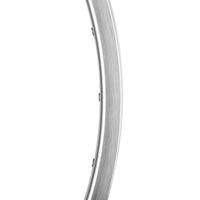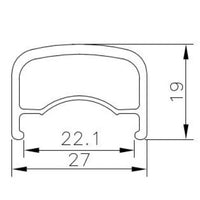 The Voyager Rim is a highly polished, tubeless-compatible, box section rim that is designed to suit the needs of even the most discerning tourer, randonneur, and commuter. With stainless steel eyelets and double-wall construction, the Voyager Rim can accept tires ranging from 38mm to 2.4" and is available in 26", 650b/27.5", and 700c/29er.
Intended Tire Size: 38mm-2.4"
External Width: 27mm
Internal Width: 22.1mm
ERD: 26": 541.7mm | 650b: 565mm | 700c: 601.4mm
Weight: 26": 576g | 650b: 597g | 700c: 638g
Drilling: 32 and 36 holes
Tubeless Compatibility: Tubeless compatible. Folding bead only.
Brake Compatibility: Rim and Disc
We recommend 110 kgf for these rims. You should try not to exceed 115 kgf. Due to the careful tolerances in construction, we recommend only using folding bead tires.
Most cyclists don't race, yet they ride uncomfortable racing bikes and try to go too fast and so miss much of the world around them. Velo Orange emphasises on a more relaxed and comfortable style of riding, and on refined bikes that are comfortable on a century ride, an inn-to-inn tour, or even on a ramble down your favorite dirt road.