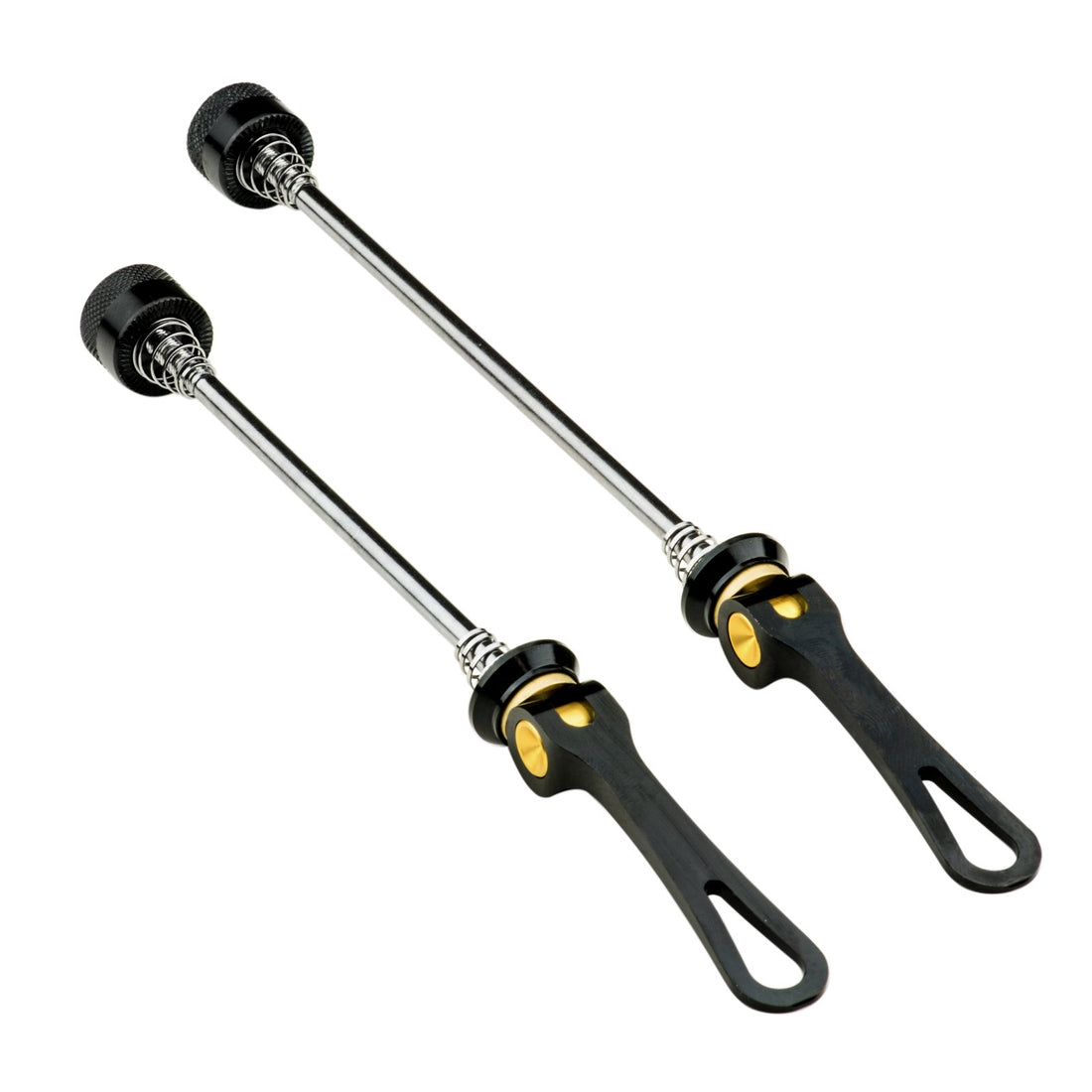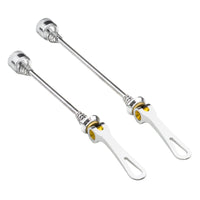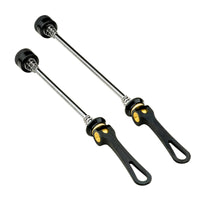 Velo Orange Grand Cru Skewers
These QRs feature a lever design reminiscent of our favorite Simplex SLJ downtube shifters, a knurled end cap for easy adjustment, and a brass external cam for durability. The axle is chromoly steel. While they are designed to work perfectly with 135mm spaced hubs, you can use them on 130mm spaced hubs if you cut off the few mm of excess axle that sticks out.
CNC'd aluminum alloy lever and adjustment nut
Brass external cam insert Compatible with disc brakes
Comes as a lever set (front and rear) only
Weight: 90g
Available in Silver and Noir finishes
Most cyclists don't race, yet they ride uncomfortable racing bikes and try to go too fast and so miss much of the world around them. Velo Orange emphasises on a more relaxed and comfortable style of riding, and on refined bikes that are comfortable on a century ride, an inn-to-inn tour, or even on a ramble down your favourite dirt road.