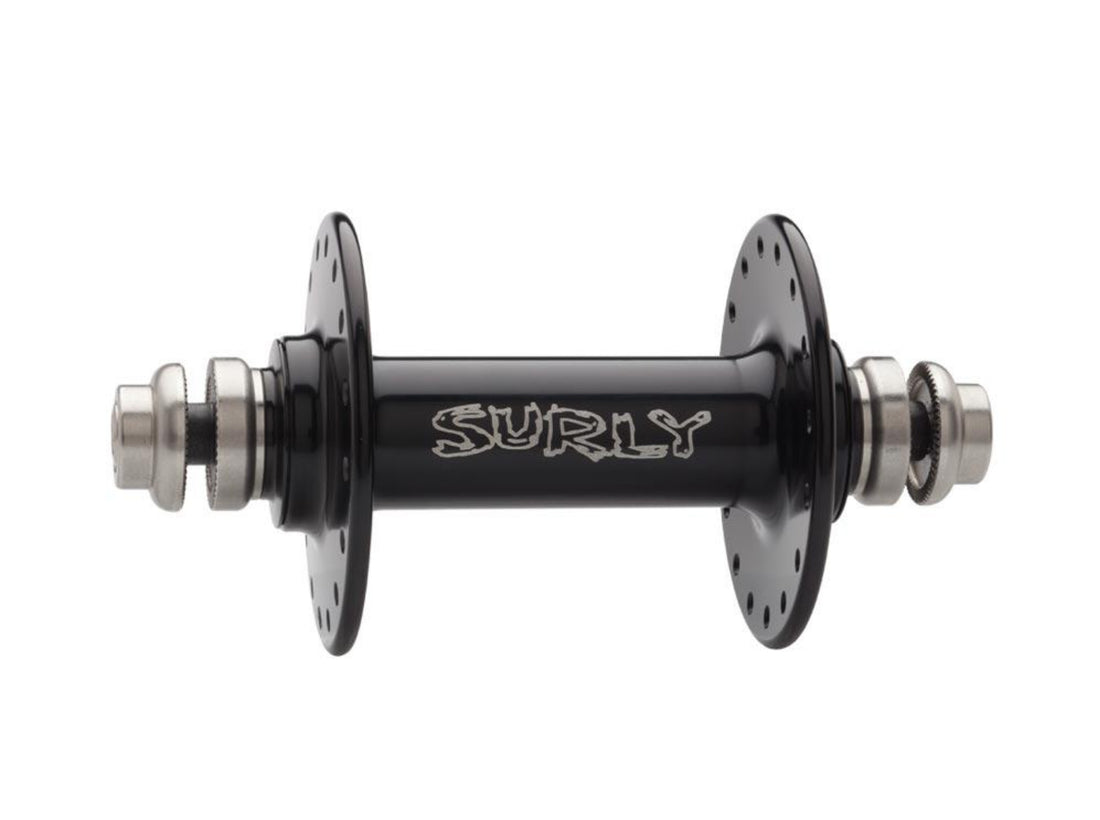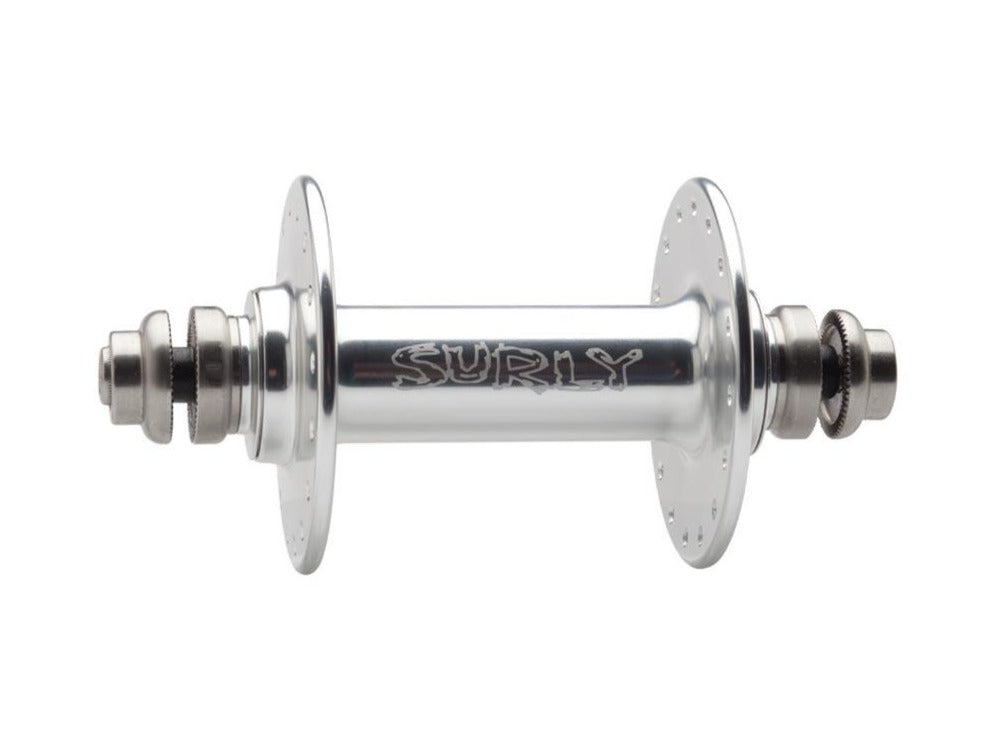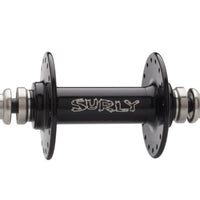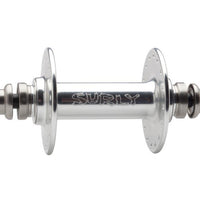 Surly Ultra New Track Front Hub
Ultra New hubs look much like their predecessors. In fact, the hub shells have not changed at all. They remain 6061-T6 forged and machined aluminum alloy with medium-height flanges. What's Ultra New about these hubs are their guts.
Ultra New hubs use hollow axles design mated to threaded wheel fixing bolts, as opposed to the nutted axles of the previous hubs. Hollow axles make conversion to quick release super easy (remove bolts, insert QR skewer, install wheel into frame or fork, ride). All Ultra New hubs come with fixing bolts, but all are QR compatible without axle conversion or any other extra crap. The axles are made of CroMoly steel, while the fixing bolts are 10.9 stainless steel (i.e. high grade) for corrosion resistance, high strength, and good looks, and the bolts tighten and loosen with a 6mm hex wrench.
Bolt caps and 'cone' nuts are also stainless steel, and are heavily knurled for good bite, reducing the chance for your wheel to slip in the frame under high load. The cones and dust caps interlock to maintain axle stiffness. Ultra New hubs spin on non-adjustable 6901 model bearings. Throw your wheel on the bike, tighten the bolts and ride.