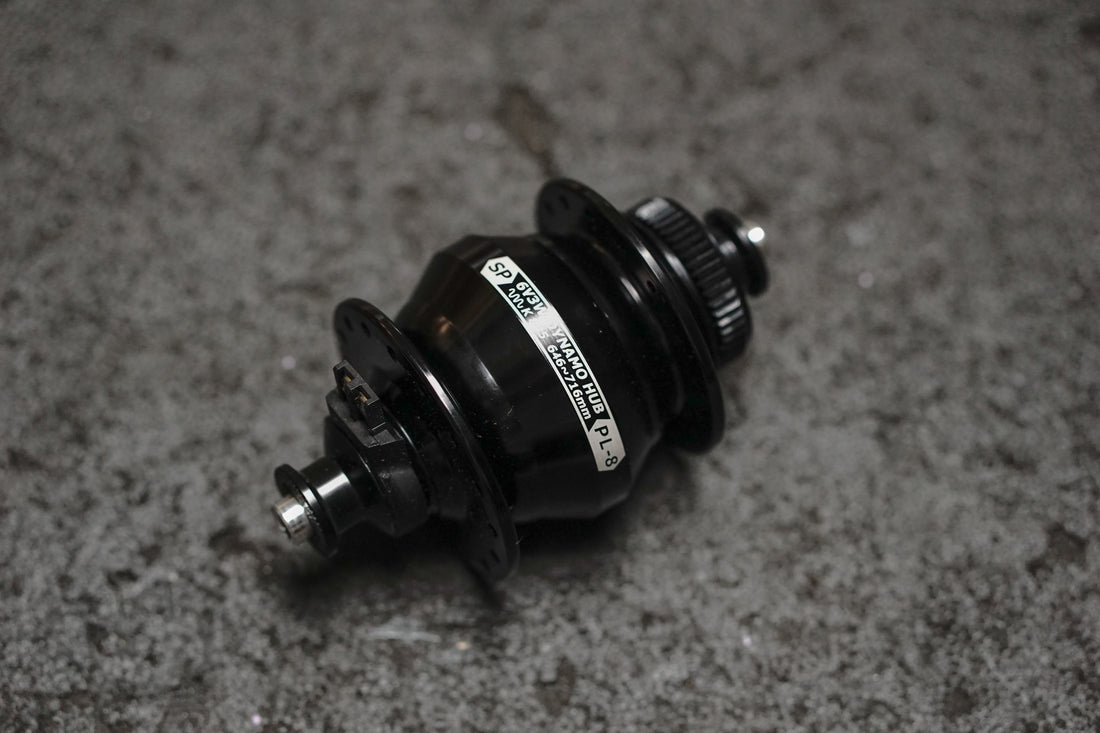 Shutter Precision PL-8 Dynamo Front Disc Hub
This QR type hub is ideally suited to 26"/700C wheel at 6V3W output and perfect for centre-lock disc brake.

As the pioneer of dynamo industry, one of their missions is to popularise SP dynamos to a broader audience to enjoy the premium device. Therefore, they developed PL-8 for centre-lock brake version. All structural dimensions are all well simulated to meet outstanding standards.

The Shutter Precision PL-8 hub dynamo weights only 400 grams and is one of the lightest in its category. It comes with a very good efficiency of 72% at 15 km/h and a low no-load loss. The nominal power amounts 3 watt with voltage of 6 volt. It is suitable for wheel sizes from 26-29 inches, with Shimano Center Lock Disc mount. Hollow axle for quick release.

Weight(g): 400

Axle Type: Quick Release

Brake Type: Centre-lock Disc Brake

Spoke P.C.D(mm): 52

Flange Diameter(mm): 60

O.L.D(mm): 100

Max Hub Diameter(mm): 58