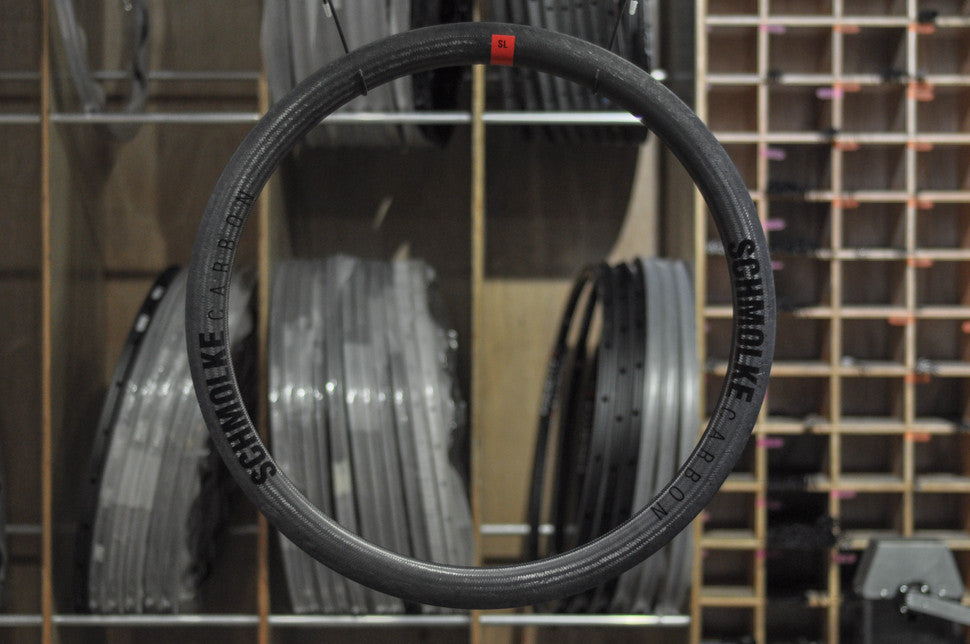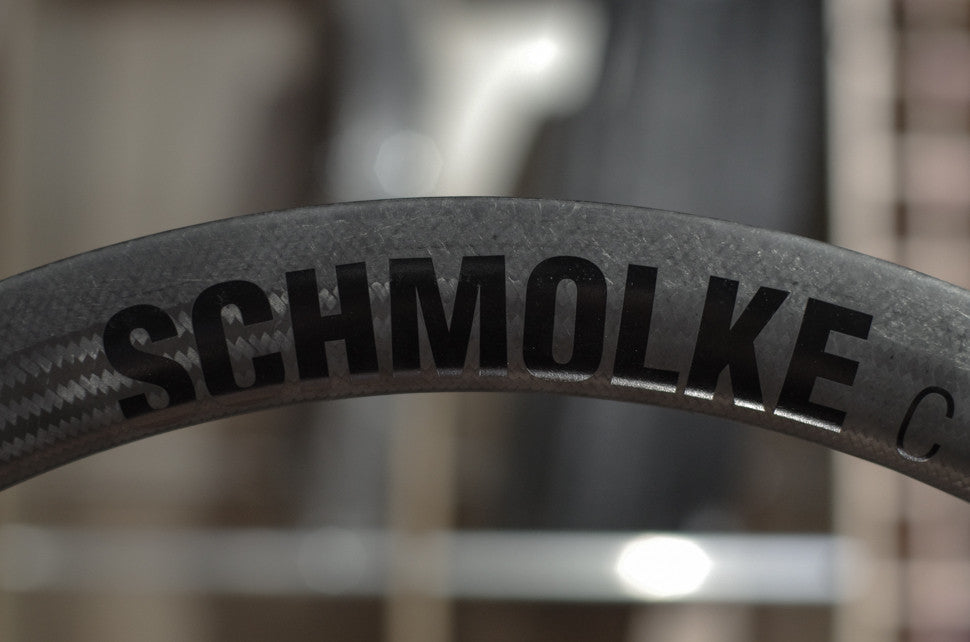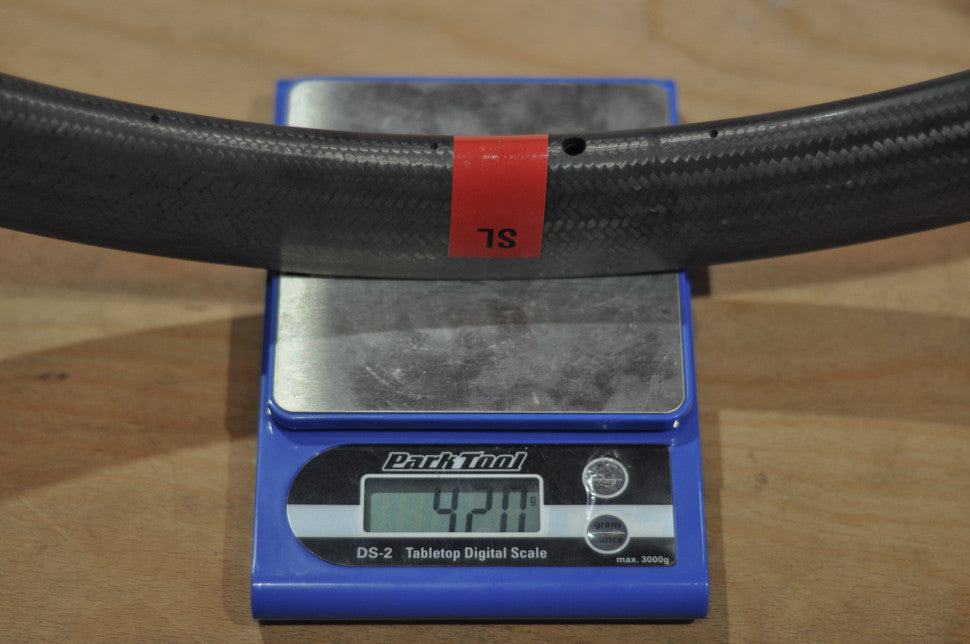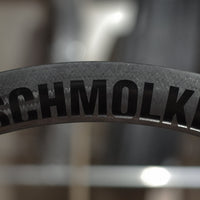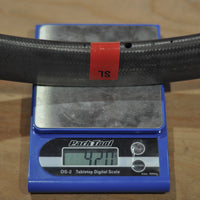 Schmolke Carbon SL 45 Rim
Schmolke Carbon, a pioneer in the application of modern composites to bicycle component manufacturing, continues their legacy with the introduction of their SL and TLO series of carbon road rims. As a boutique custom manufacturer, new product releases for this company are quite rare. We can rest assured that any item stamped with the Schmolke brand has been thoroughly vetted through their obsessive design and testing processes. As their first machine-built product, Schmolke's carbon rims were given an additional measure of caution in design and production to ensure that they match the high standards of quality present in their handmade seatposts and handlebars. The result of Schmolke's hard work is a superior carbon rim with a surprisingly competitive price point.
While most weight-conscious riders would balk at a 45mm deep aerodynamic wheels, Schmolke's SL 45 rims achieve a rare feat - they are lighter than almost any other carbon clincher rim, even those that are substantially shallower in depth. Yet, these rims share many of the features of other modern carbon road rims: internal spoke nipples, a wider tire bed, and an intelligently designed aerodynamic cross section. Each rim includes rim washers that reduce friction at the nipple/rim interface while spreading load from spoke tension to increase longevity of the built wheel.
Understanding the shortcomings of carbon fiber wheels on rim brake bicycles, Schmolke has paid extra attention to friction-related heat resistance. Using state-of-the-art resin in their molding process, Schmolke can claim an impressive glass transition point of 230ºC (446ºF). For riding steep, winding descents - and for heavier riders especially, this feature adds an invaluable safety component. 
SL 45 rims feature an elegant matte finish over a carbon weave.
Schmolke rims are manufactured in Germany, and are covered under a 2 year warranty with a Crash Replacement option. Schmolke TLO rims carry a rider weight limit of 105kg (230 lbs).
• Strong, Light, Stiff and Durable
• Rim Type: Clincher or Tubular
• Depth: 45mm
• Weight: 370g (Tubular) | 420g (Clincher)
• Rider Weight Limit: 105kg