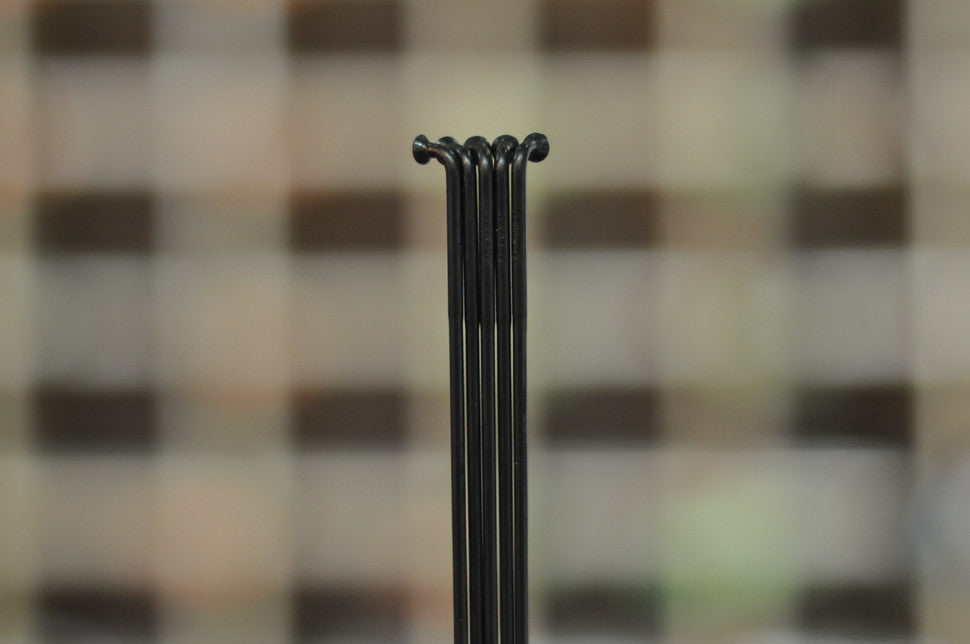 The Leader is the recommended choice for a day-to-day usage. A big variety of length is available. Diameters up to motorcycle usage can be produced.

Specifications:
• Weight: 431 (64 x 260mm)
• Diameter: 14g 2.0mm
• Colour: Black Anodised or Silver
• Available in J-Bend and Straight Pull

Please select the quantity of spokes required and indicated the length of spokes required.
Alternatively, please provide rim, hub and lacing pattern at check out and we will calculated the length for you. 
First, it focuses on what it does best, the design and manufacturing of high performance spokes and nipples for both amateur and professional use.  Sapim does not produce any wheels, nor hubs, nor machines or any other products. Just high performance spokes and nipples.
Second, Sapim supports its customers and partners to build the best possible wheel by providing them not only with quality products but also with all the support they need.
Finally, Sapim does not compromise with quality.  It uses the highest possible grade of material and ensures a perfect traceability of all products it manufactures.