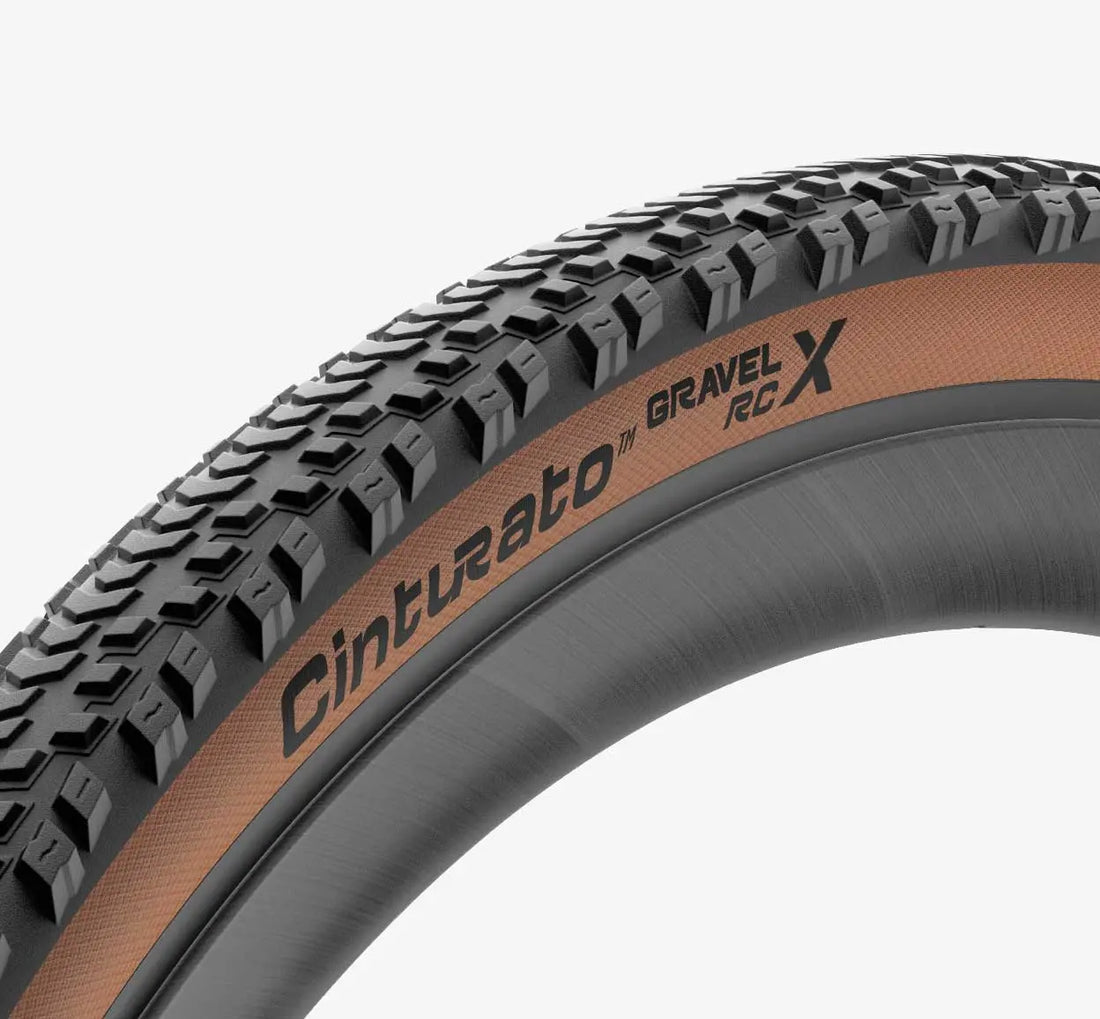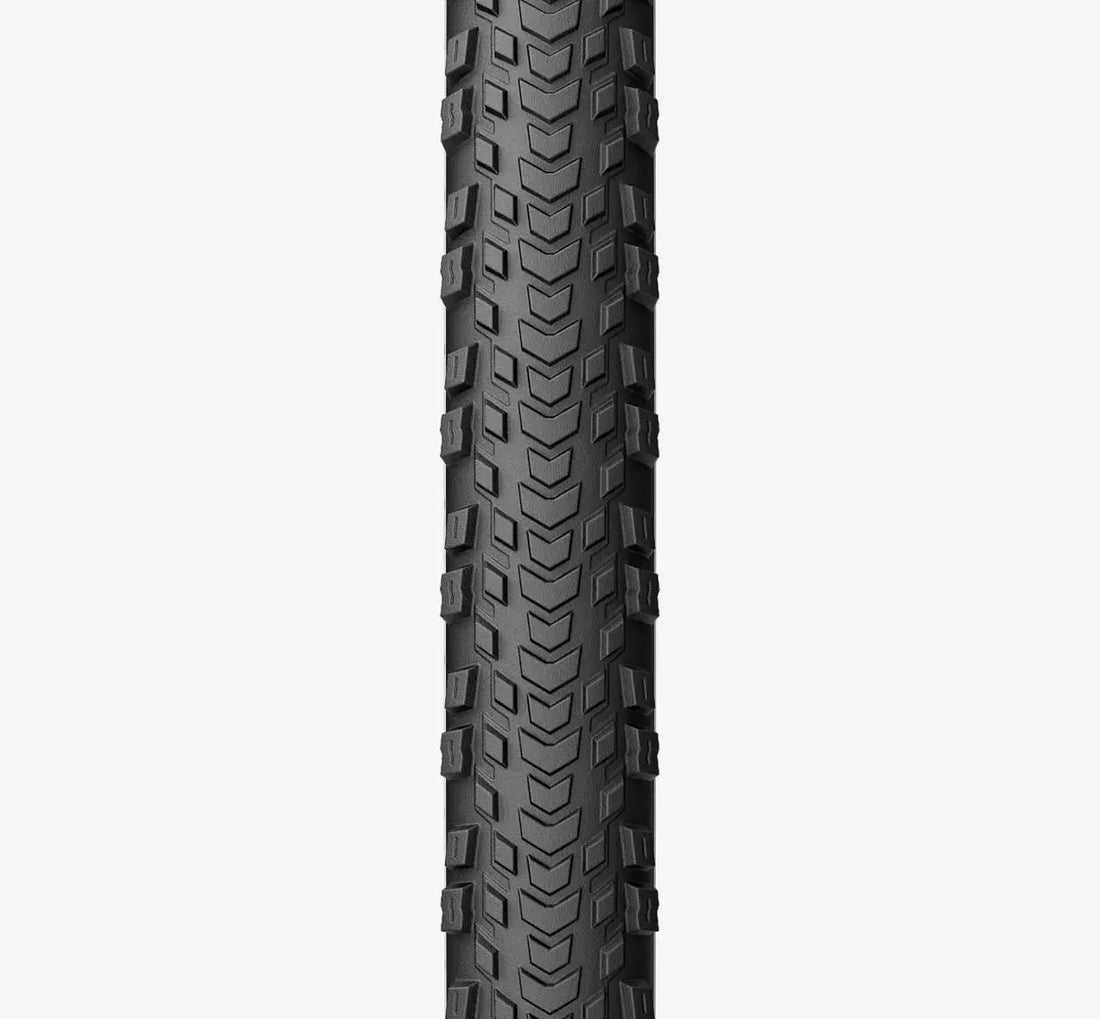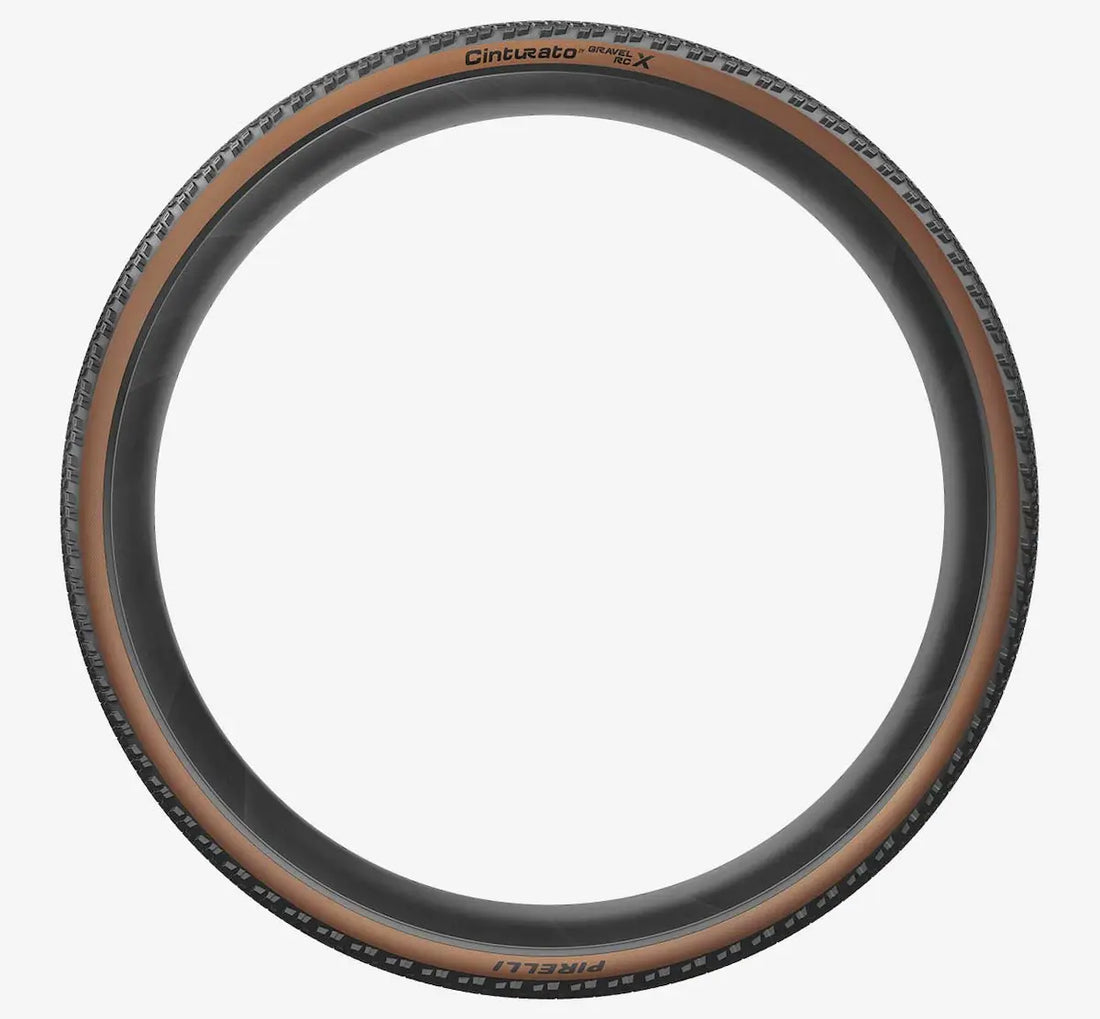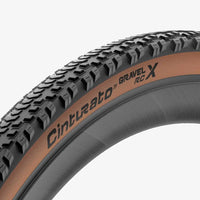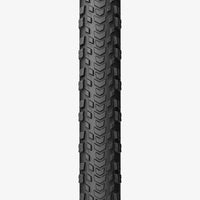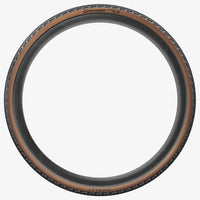 Pirelli Cinturato Gravel RCX
From the success of the Cinturato Gravel RC, our first ever gravel-racing specific tyre, we developed an even more reinforced version: the Cinturato Gravel RC X. This model features the new Techwall X Gravel, a 60tpi fabric casing structure extended past the tread line, with also an additional bead-to-bead protection layer. Keeping the characteristic tread design of our RC models, the Cinturato Gravel RC X is designed for gravel-racing on rough surfaces.
The SpeedGRIP Compound is a gravel-specific rubber formulation born from the Pirelli experience in the World Rally Championship where the performances of speed and grip on and off-road are crucial. This chemical formulation rely on the polymer matrix of the MTB-specific SmartGRIP Compound while lowering its rolling resistance. The gravel application requires good speed and on-off road capabilities, for this reason our engineers tweaked the compound features towards a better energetic efficiency with a little compromise on the grip, the result is a predictable compound with solid performances on and off road.