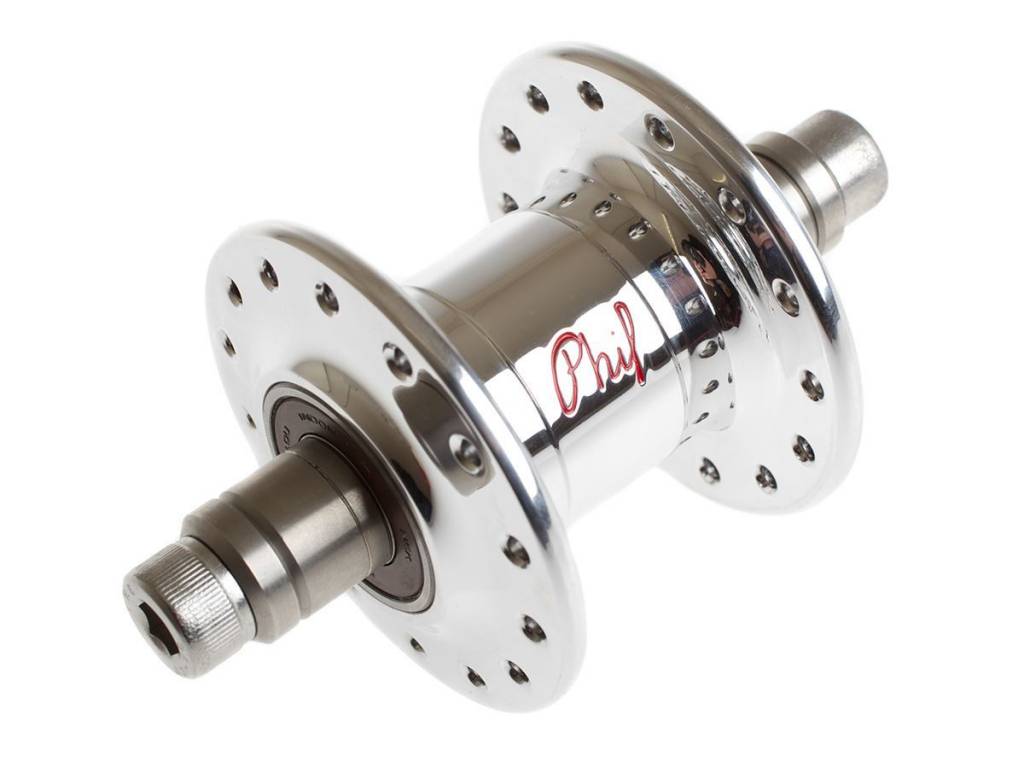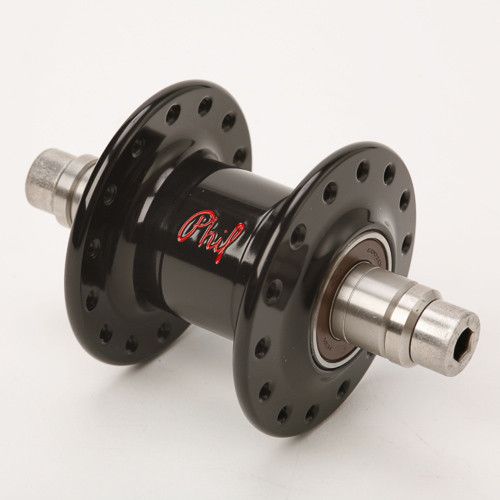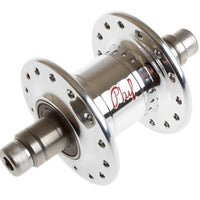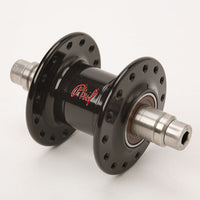 Phil Wood Brompton Front Hub
The Phil Wood Brompton-specific front hub is an exquisite jewel and is "THE" hub you are looking to upgrade your Brompton. Built to last, like everything from Phil Wood and available in silver or black. Over-locknut dimension of 74mm with precision sealed bearings and a bolt-on stainless axle. 
Specifications:

• Spacing: 74mm
• Flange Diameter: 50mm
• Weight: 190g
Phil Wood & Co are based in San Jose, California, America. It was founded in 1971 and is one of the oldest American Cycling Component Manufacturer. The company has been known for their quality products that have strong emphasis on design, precision machining and have constantly churned out products that have a everlasting lifetime.