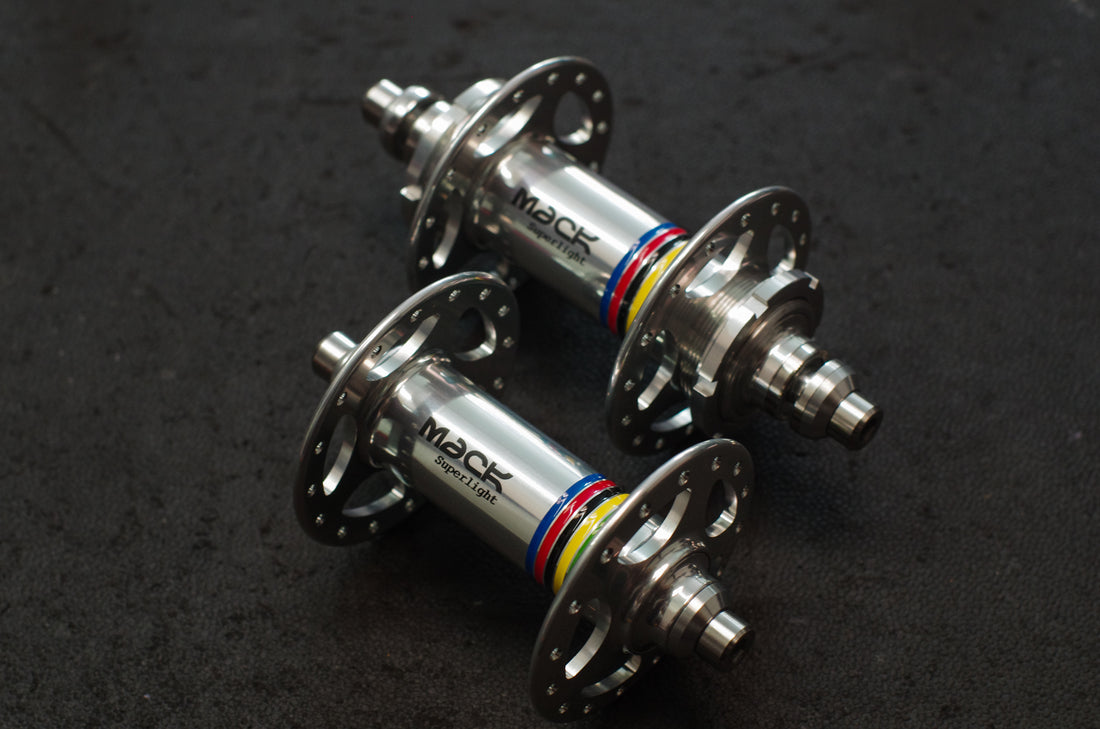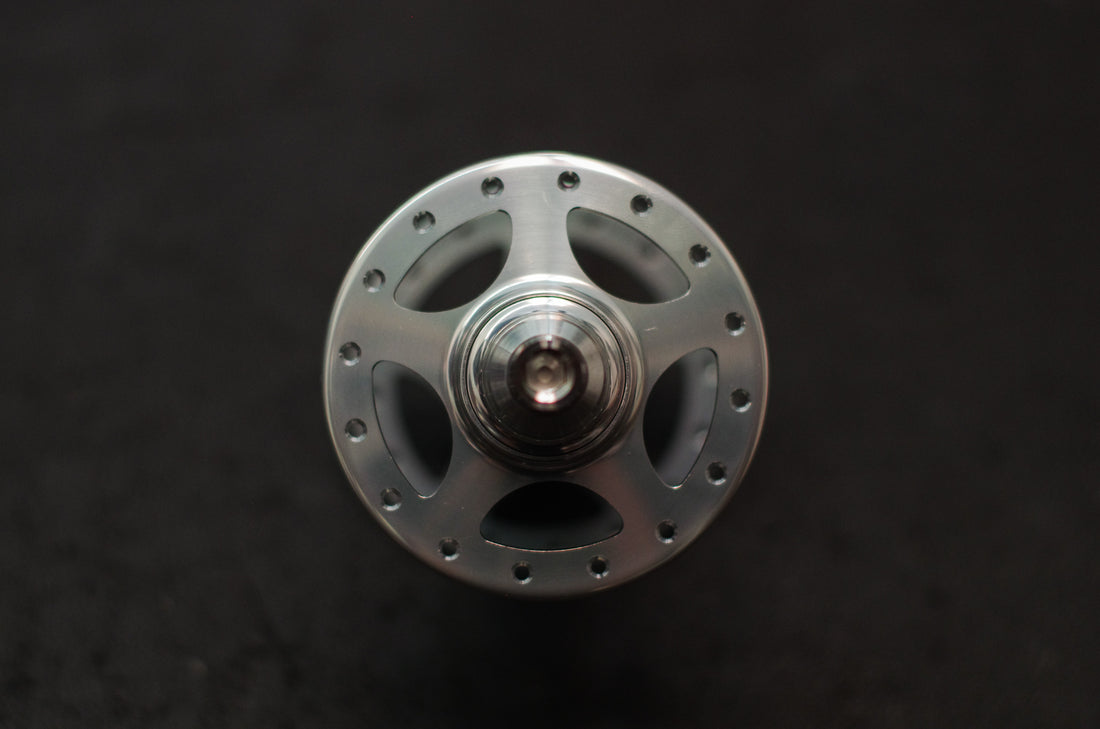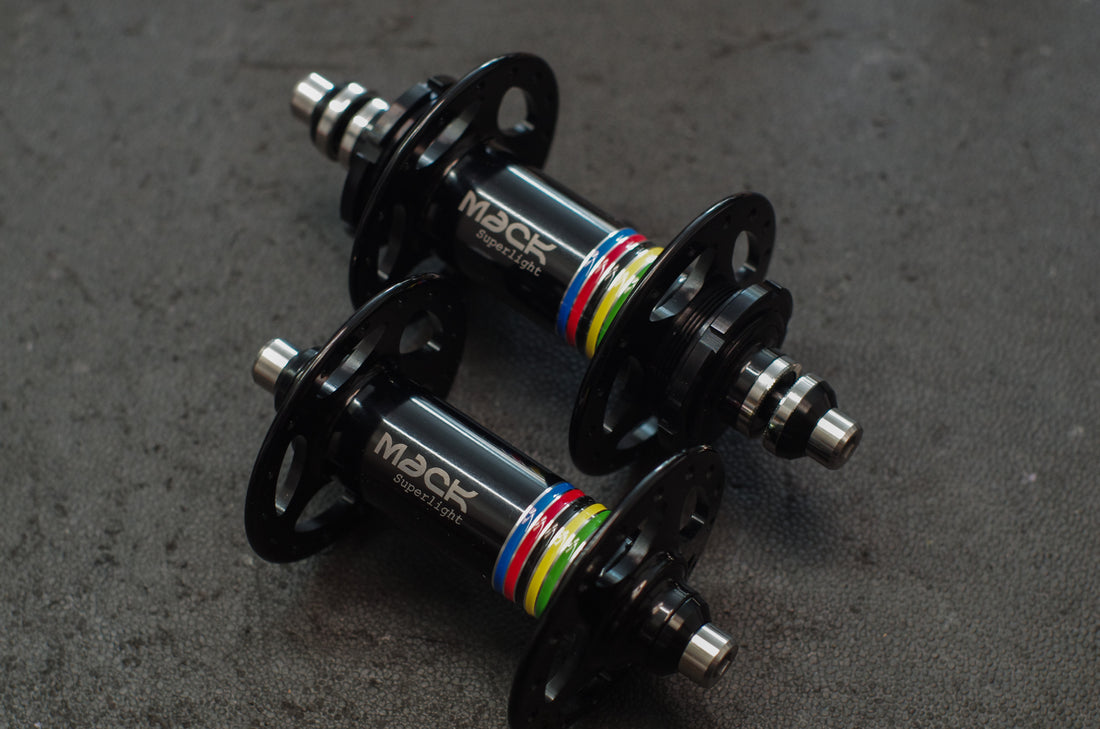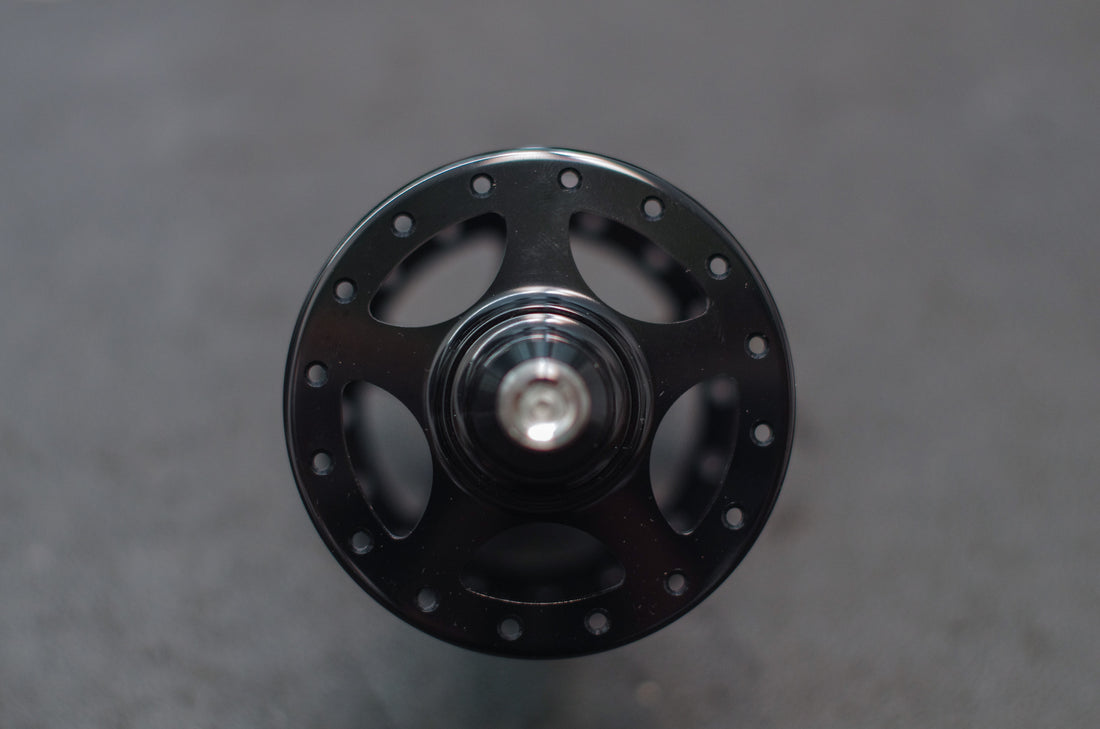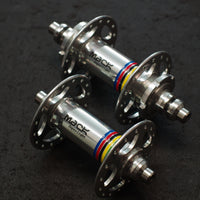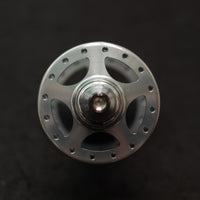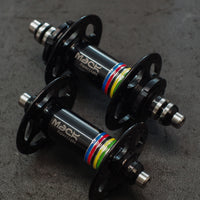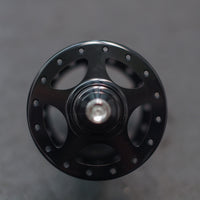 Mack Superlight Star WCS Hubset
Mack rear track hubs with a high flange are one of the lightest ones you can buy. The hubs come with a 7075 aluminium axle and body. End caps and washers are also available with aluminium 7075 and have stainless steel knurled rings that provide security interface with frame dropouts. The hub has two precise sealed bearings 6902RS (stainless steel bearings are an option). The hubs have bolt-on attachment interface, the bolts are made of stainless steel.The track hubs are available in following configurations: single fixed, double fixed, single fixed / freewheel, single freewheel.
Lock ring, made of 7075 aluminium is included with the hub.
Hub shells are available in polish or semi-gloss finish and with a choice of the following colours: silver, black, red, pink, blue, purple, gold, orange, grey or green.
Specifications:

• Aluminum 7075-T6
• 20H | 24H | 28H | 32H | 36H
• Spacing: 120mm
• Flange Diameter: 74mm

• Bearings: 2 x 61803 RS
• Double Fixed, Single Fixed
• Weight: 245g (including bolts and washers)
Customisation upon request. Contact us for more information.
Maciej Wydra Mack Bicycle Components is based in Poland, where Mack has dedicated himself to making quality hubs.