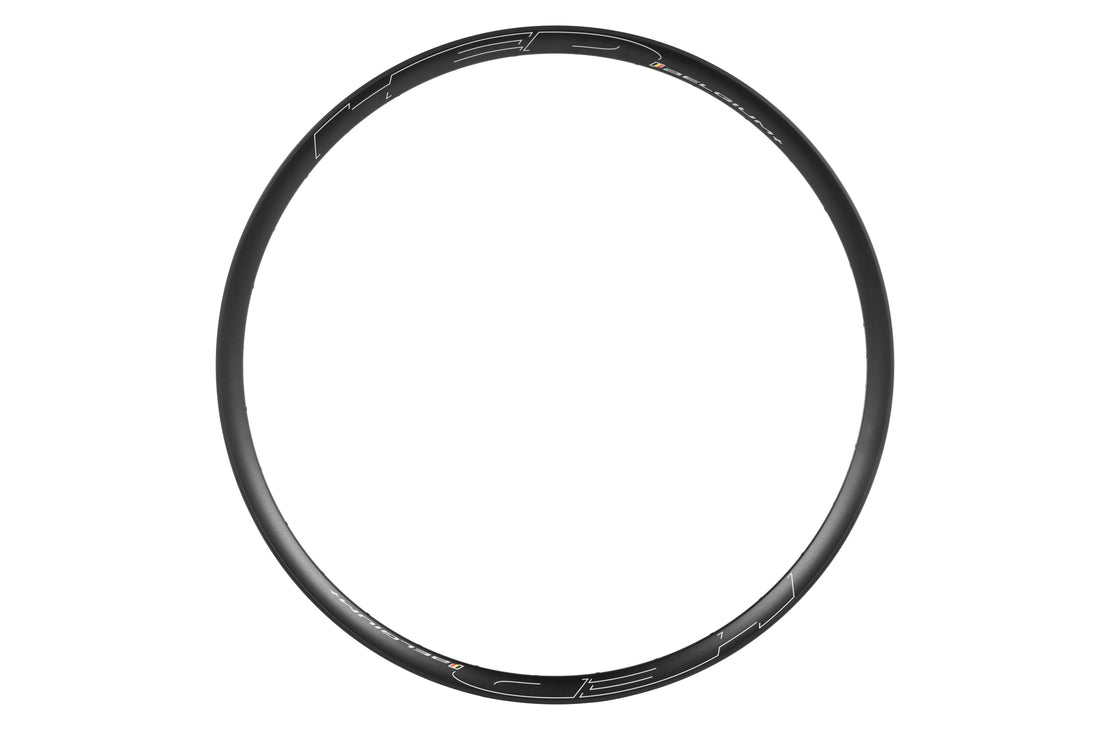 Hed Cycling is an American operated and privately own company. Based in Minneapolis, most manufacturing and assembling are done in their own US factory. First started in the mid-1980s by founder Steve Hed, the company continues to embody his design philosophy which led to the ground breaking C2 rims. The company values quality and happy customers over unbridled growth or protecting the bottom line. 
HED Belgium G alloy rims make any custom wheel build that much sweeter.  With 30mm external and 25mm internal widths, you can add tire volume, smoothness, and rolling speed to any bike or hub set.

All Belgium rims feature a welded rim joint, and are drilled for a standard presta valve.  Spoke drilling is down the center line of the rim (not offset).  Please carefully read the specifications below to find out detailed information on the different rims we offer.

Specfications:

• Clincher (Tubeless Compatible)
• ERD : 592mm (700C), 555mm(650B)
• Weight: 453g (700C), 426g (650B)
• Height: 24mm
• Width: 30mm (External)