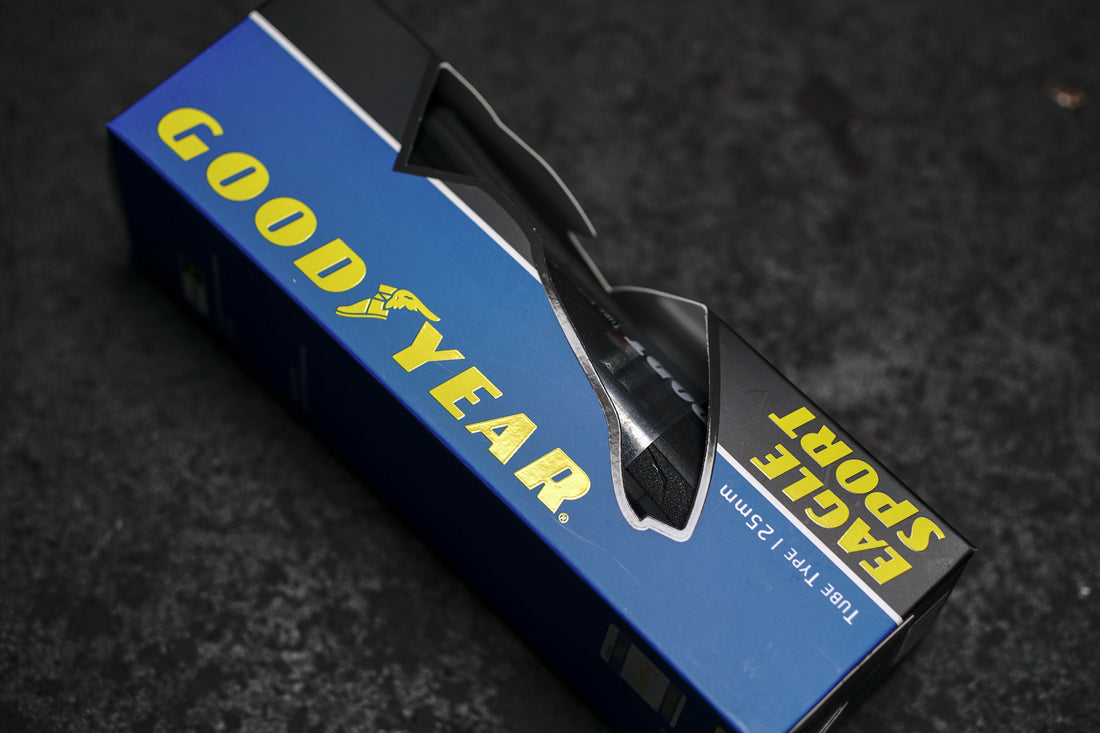 Goodyear Eagle Sport Tyre
The Eagle Sport features top-level construction, materials and responsiveness. Designed to balance multi-condition grip and robust durability, Eagle Sport delivers great day-in, day-out precision and control at every turn in an economical package.

Design for cyclist that want to thrive on achieving a new personal best, or logging long hours on the saddle. The Eagle Sport is your go-to high-performance all-round road sport level tire. It shines on your local roads & personal training loops.
Eagle Sport has been developed to provide responsive handling and long-lasting durability through carefully selected materials. Featuring a folding aramid bead to reduce weight and ease installation.
The Dynamic:Pace compound was developed to improve puncture resistance while maintaining dependable grip and low rolling resistance by utilizing silica and strengthening additives. Increased tread cap thickness coupled with durable Dynamic:Pace compound provides long lasting durability. A 60tpi casing is less prone to cuts and abrasion damage and provides a comfortable, durable ride.
The Goodyear name first appeared on a bicycle tire in 1898. Since then, Goodyear and the legendary winged foot logo have been prominent in the winners circle across an entire spectrum of motorsports including an unrivaled 361 F1 wins
Folding Bead
Tube type clincher
Compound: Dynamic:Pace & anti-puncture silica
Protection: 1-PLY 60 TPI
TPI: 60
Weight: 250g (700 x 25c), 280g (700 x 28C)
Max pressure (PSI): 120 (700 x 25c), 110 (700 x 28C)
Size: 700 x 25c (25-622), 700 x 28C (28-622)