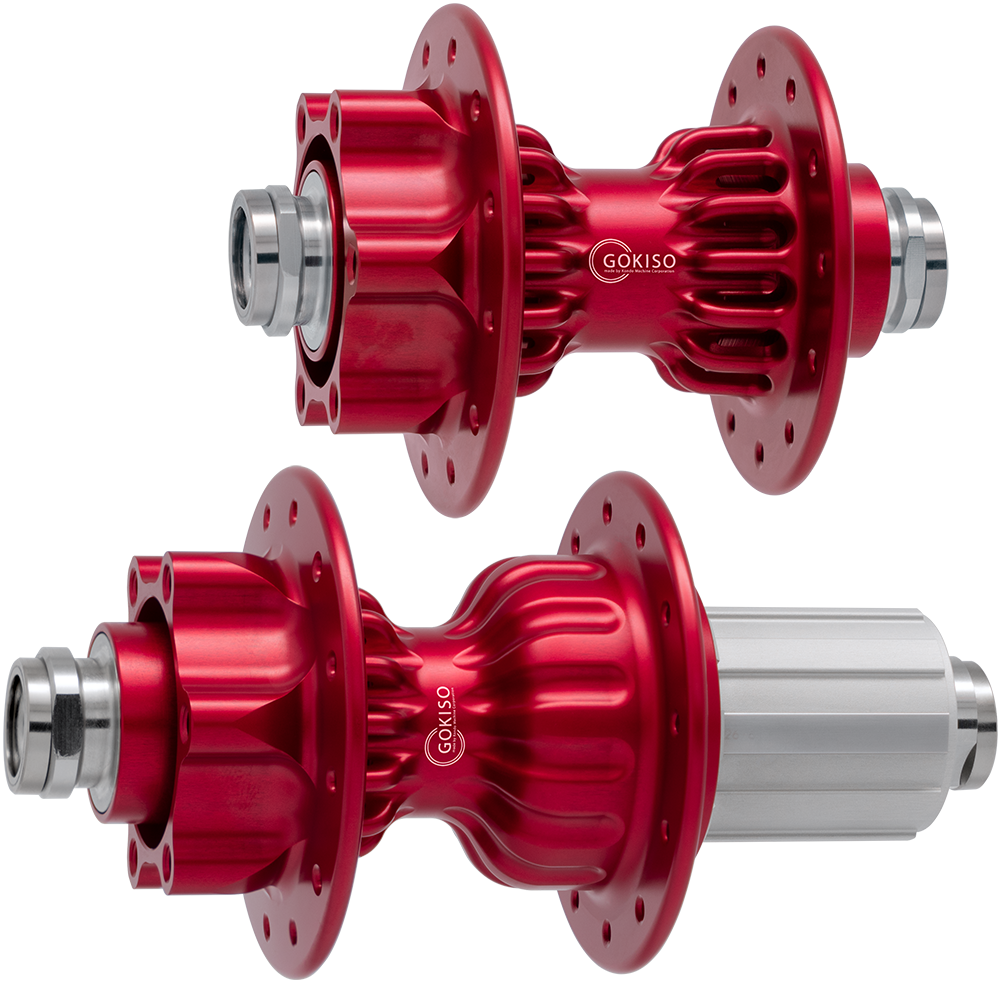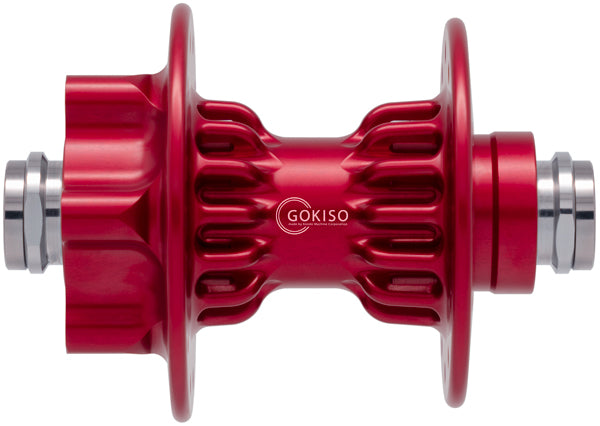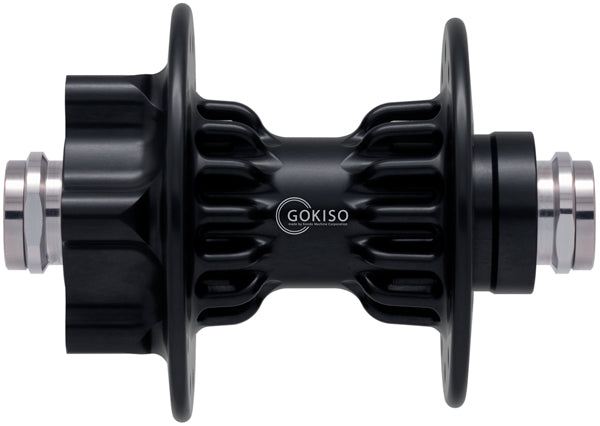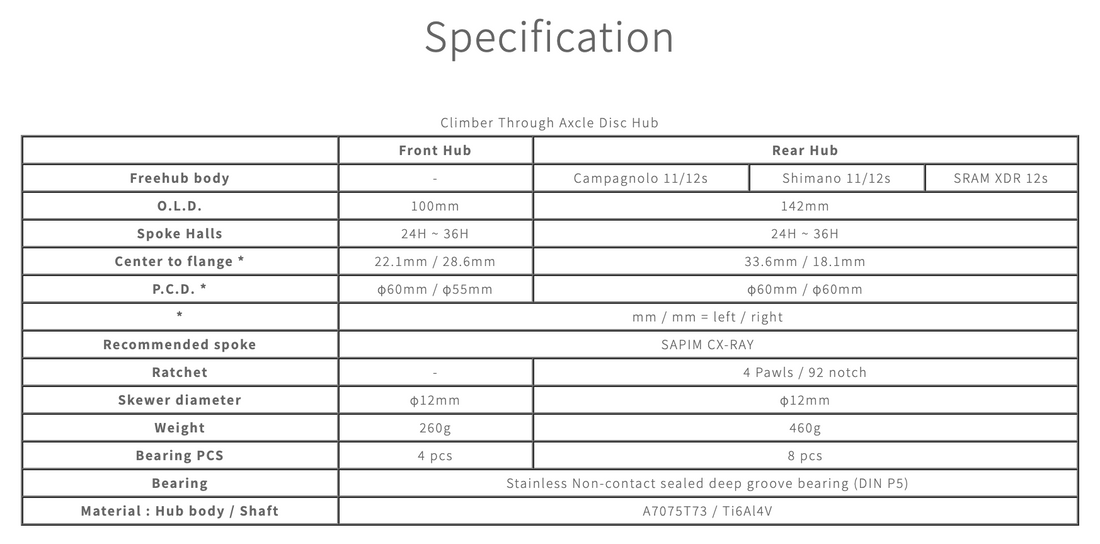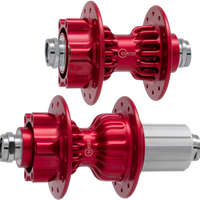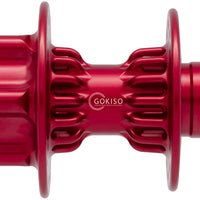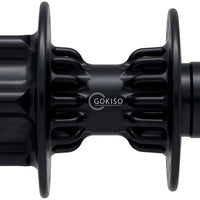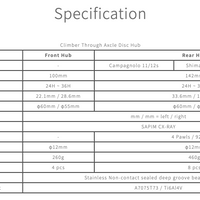 GOKISO Climber Through Axle Disc Hubset
Features
This elastic structure hub body is machined from Extra Super Duralumin "A7075T73", "GOKISO Climber Through-Axle Disc Hub" is the same design philosophy with "Climber S-Spec" and "Super Climber" which have the elastic structure is NC machined to absorb stress on the bearings from road vibration, shock and other unnecessary stress.
The hub body construction and rolling performance remain the same, but are now compatible with through axle and disc brakes.

All parts that make up the hub are machined with ultra-high precision from aluminum alloy A7075T73 and titanium alloy Ti-6Al-4V under strict quality control.
Four P5 precision grade bearings are used in the front and six in the rear.
Even the GOKISO Climber through-disk hub is designed and built as an ultra-high precision hub, with every possible attention paid to design, machining precision and assembly, all processes to maximize "rotational performance".
Aircraft jet engines require powerful propulsion and stable high RPM, and the bearings that support the main shafts with elastic shock absorbing structures to reduce rotational vibration and prevent damage caused by "bird strike" are widely equipped in the airliner field.
We have sought that an elastic structure is able to provide high rotational performance to bearings and hubs even for the GOKISO through-disc hub.
Especially in terms of rotational performance, high rigidity while being as lightweight as possible, and each parts to be ultra-high precision, so we choose elastic structure is the "climber structure", the hub body is machined, and choose the material "titanium alloy Ti-6Al-4V" for the shaft.

For more details - http://www.gokiso.jp/en/products/hub_06.html