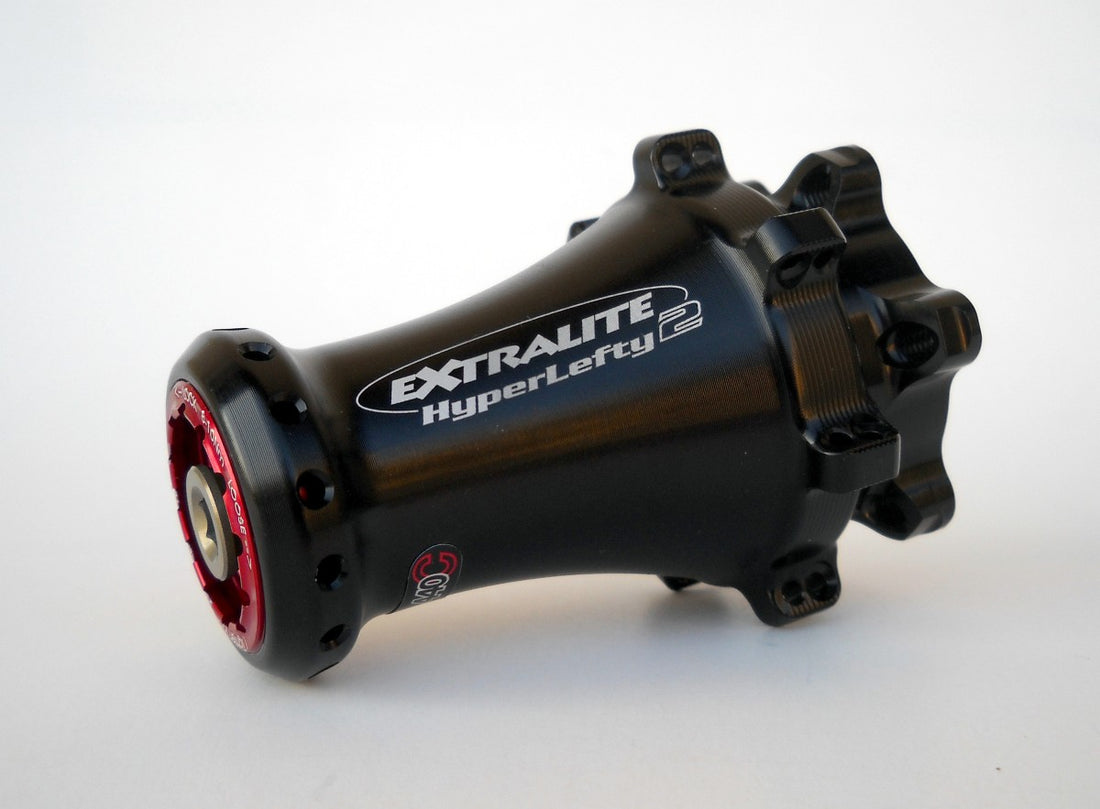 Extralite Hyperlefty 2 Front Hub
Engineered to fit precisely the original Lefty 2.0 standards, turn your Lefty wheel into the right thing with the Hyperlefty Hub. 
HyperLefty 2 is compatible only with Lefty 2.0, Ocho and SuperMax forks, it mounts directly without adaptor however none of the newer 2 hubs can fit the elder fork models in any way.
Specifications:
• Black Anodized Body (Graphics: Laser Etched) 
• Drillings: 24, 28, 32 (Straight-Pull)
• Retainer/Extractor Ring: Uni Tool Compatible
• Retainer/Extractor Bolt: "Hart Coat" AL7075
• Bearings: Low-Friction 2RS Sealed Stainless Cartridges
• Compatibility: Lefty 2.0 Forks
• Weight: 81g (28H)
Extralite products are 100% designed and manufactured in Italy.