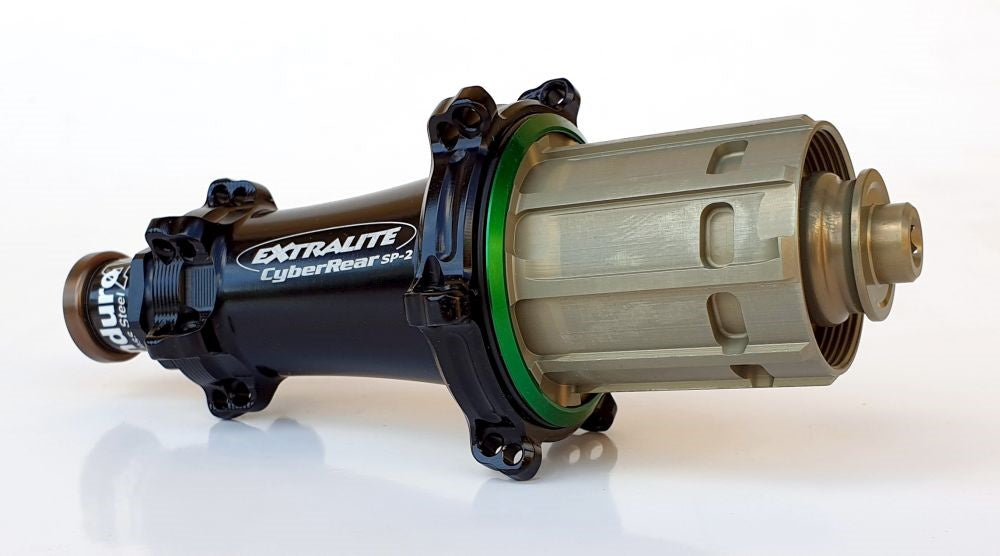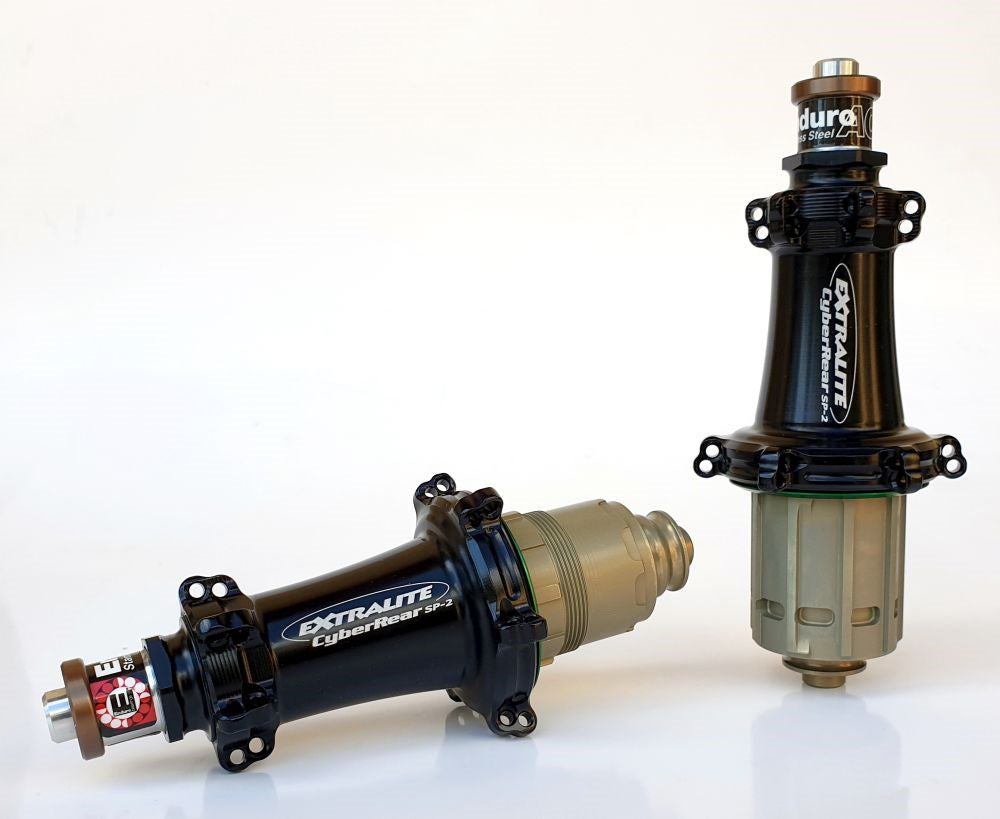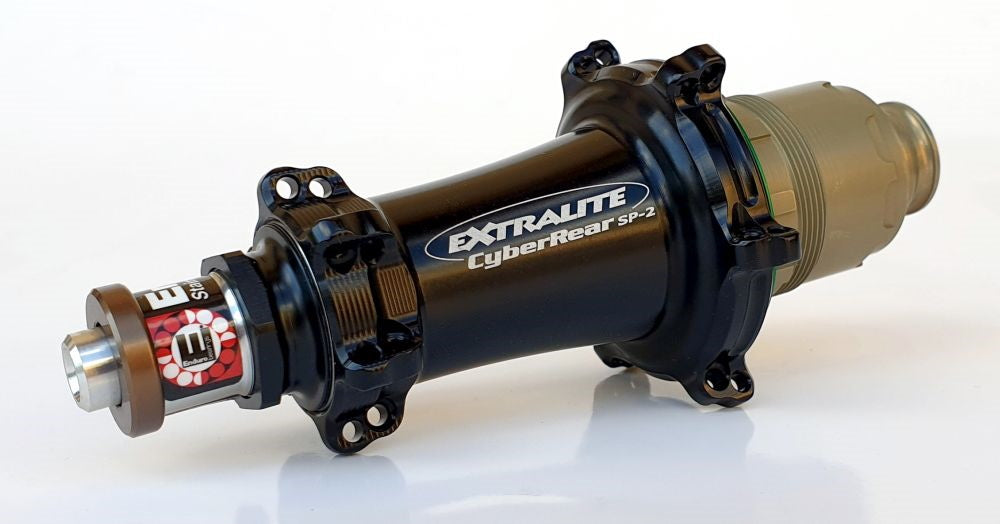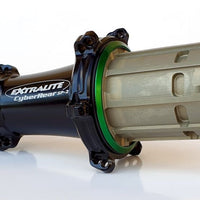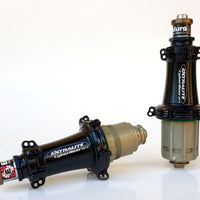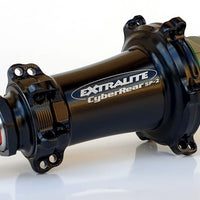 Extralite CyberRear SP-2 Road Hub
As a designer and manufacturer of high end, super lightweight bicycle components, Extralite is constantly refining and improving their designs. This is evident in their latest line of Cyber road hubs, where great care has obviously been taken to implement minor improvements to make an already stellar product even better. The CyberRear SL is the successor to the UltraRear SLX; on the surface, this hub appears largely unchanged. However, the internals have received a significant update; the delicate freehub bushing has been replaced with a much more durable and reliable cartridge bearing. Additionally, wrench flats have been added to the bearing preload micro-tuner to allow for easier adjustment.
At a mere 134 grams, the CyberRear is the go-to front hub for the climber's wheel. Of the few hubs that are lighter than this, none can boast the simple, reliable function and gorgeous execution of Extralite's offering. The CyberRear features a stiff 17mm aluminum axle fitted with common-sized 6803 and 6903 bearings. The road-specific freehub is minimally fitted with a 2-pawl ratchet mated to an oversized titanium engagement ring. As with all Extralite products, the finish work on the hub shell, axle ends, and freehub body is immaculate.
The CyberRear SL features an easily adjustable bearing preload micro-tuner fitted with 17mm wrench flats. This micro-tuner may be adjusted by hand, or with a 17mm box-end or cone wrench. It is imperative that the micro tuner be properly adjusted to avoid damage to the bearings, axle, or the micro tuner itself. CyberRear SL-2 hubs utilize interchangeable axle ends for Campagnolo and Shimano compatibility. This allows for the best possible spoke bracing angles for maximum lateral stiffness.
Extralite products are 100% designed and manufactured in Italy.
Specifications:
• Weight: 134g
• Drilling: 20, 24, 28h 
• Material: special AL7075TX & Grade5 Titanium
• Bearings: ABEC5 cartridges 1x6903-2RS 3x6803-2RS 
• Compatibility: Shimano-Sram 8/9/10/11S*, Campagnolo 9/10/11s
• Axle construction: multishaped 17mm, milled to micro tolerances 
• Body construction: 3D multiaxial machining all in 1 stage 
• Finishing: black anodized body, "hart-coated" axle-ends 
• Micro-tuner: the quickest bearing preload system
• Freewheel: Hyper engineered 2pawls OR-Drive