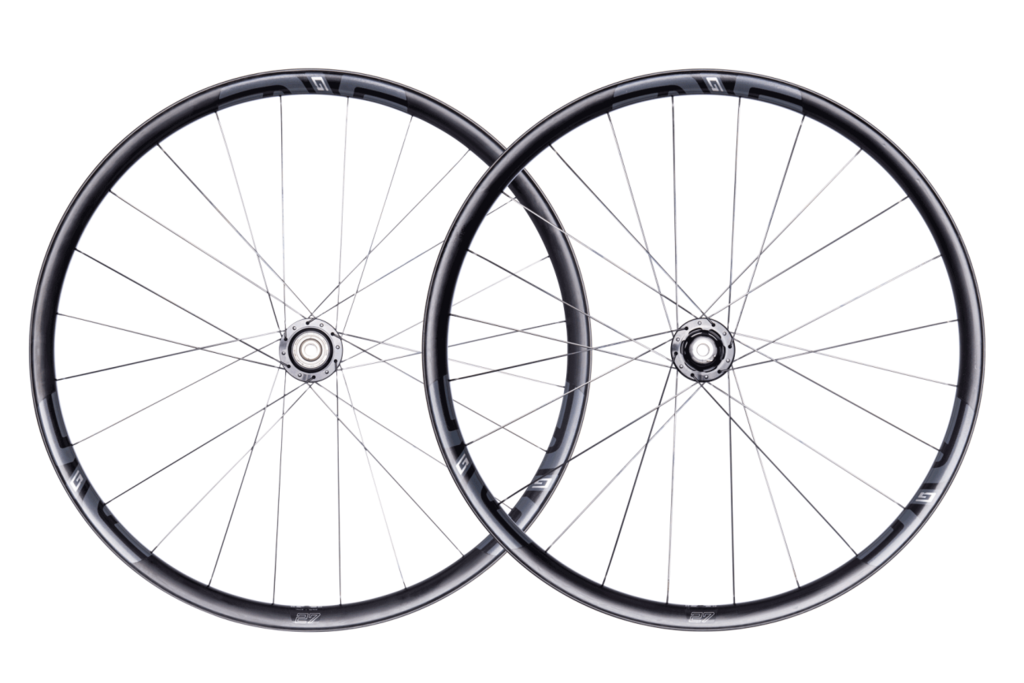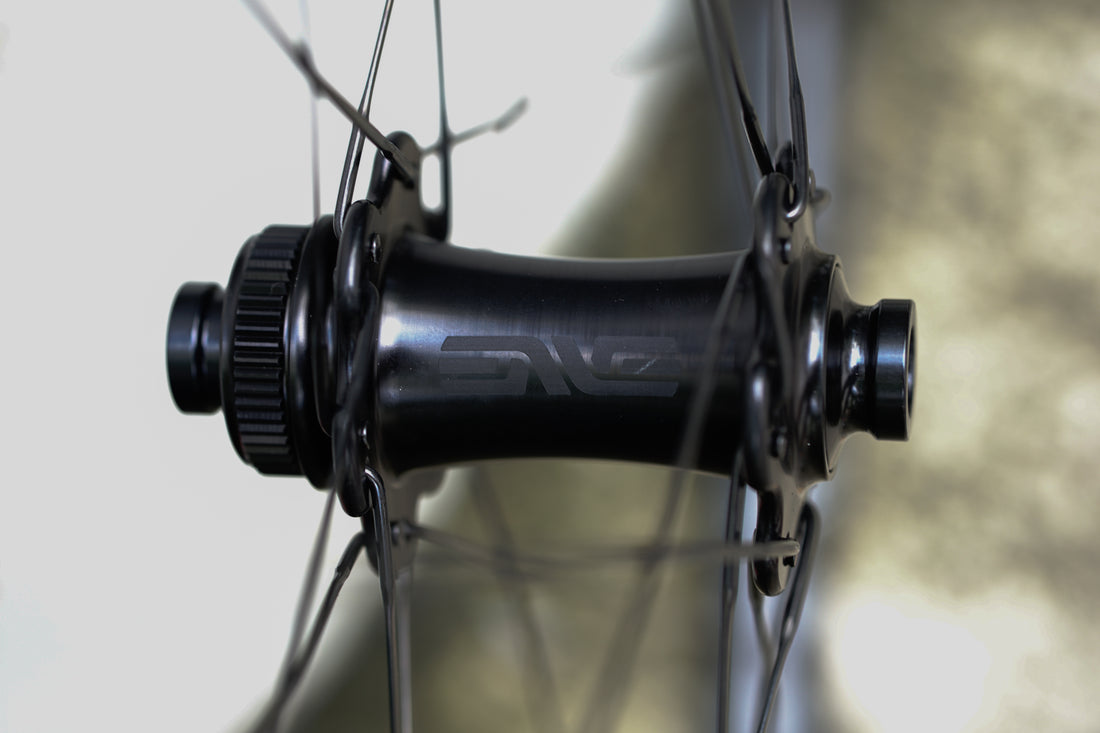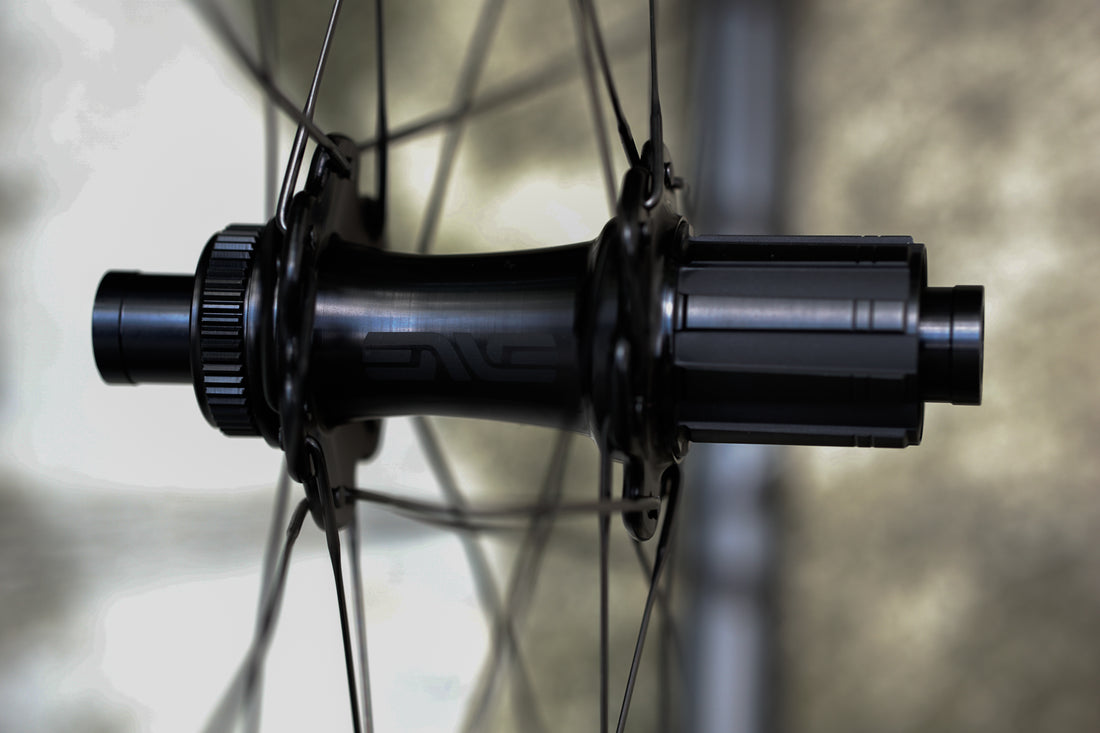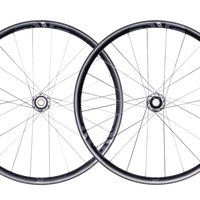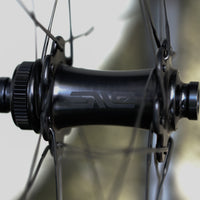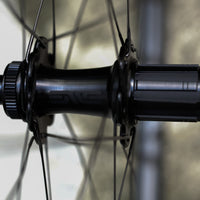 Enve Composites are based in Utah. Every product that bears the ENVE name is the result of the burning desire to be excellent. Each rim, wheel, and component is designed with form, functionality, and beauty in mind.
Weighing in at just 1,274 grams, the ENVE G27 Gravel Clincher Disc Wheelset is incredibly light. However, this 650b wheelset has been specifically designed for use off-road on gravel bikes and so is more than capable of handling rough trails. Whilst Centre-Lock disc brake and thru-axle compatibility is commonplace on wheels today, what sets these wheels apart is their width and ENVE's Wide Hookless Bead Technology, both of which greatly increase their off-road prowess.
With an internal width of 27mm and an external width of 35.5mm, the carbon rim is extremely wide, which when combined with suitable tubeless tyres offers a very comfortable and forgiving ride thanks to the large volume of air that cushions the rider from the bumps. Coupled with this ENVE has worked to reduce the number of pinch punctures caused by the unhealthy combination of low pressures and rough trails favoured by today's riders. This Wide Hookless Bead Technology widens the edge of the rim, effectively making it blunter and less likely to damage the tyre sidewall in the event of a sharp-edged impact. This development also has the welcome effect of making the edge of the rim stronger and less likely to get damaged itself.
HIGHLIGHTS
Clincher / tubeless ready
Wheel size: 650b
Rim: Carbon
Rim ERD (Effective Rim Diameter): 571mm
Rim depth: 25mm
Internal rim width: 27mm
External rim width: 35.5mm
Spokes: 2x Sapim CX-Ray
Spoke count: 24 front, 24 rear
Hubs: ENVE alloy
Disc standard: Centre Lock
Front axle: Thru-axle
Rear axle: Thru-axle
Recommended tyre size: 27.5 x 42c-2.25"
Claimed weight: 1274 grams (front 575 grams, rear 699 grams)
Compatibility: SRAM/Shimano
Wide Hookless Bead Technology