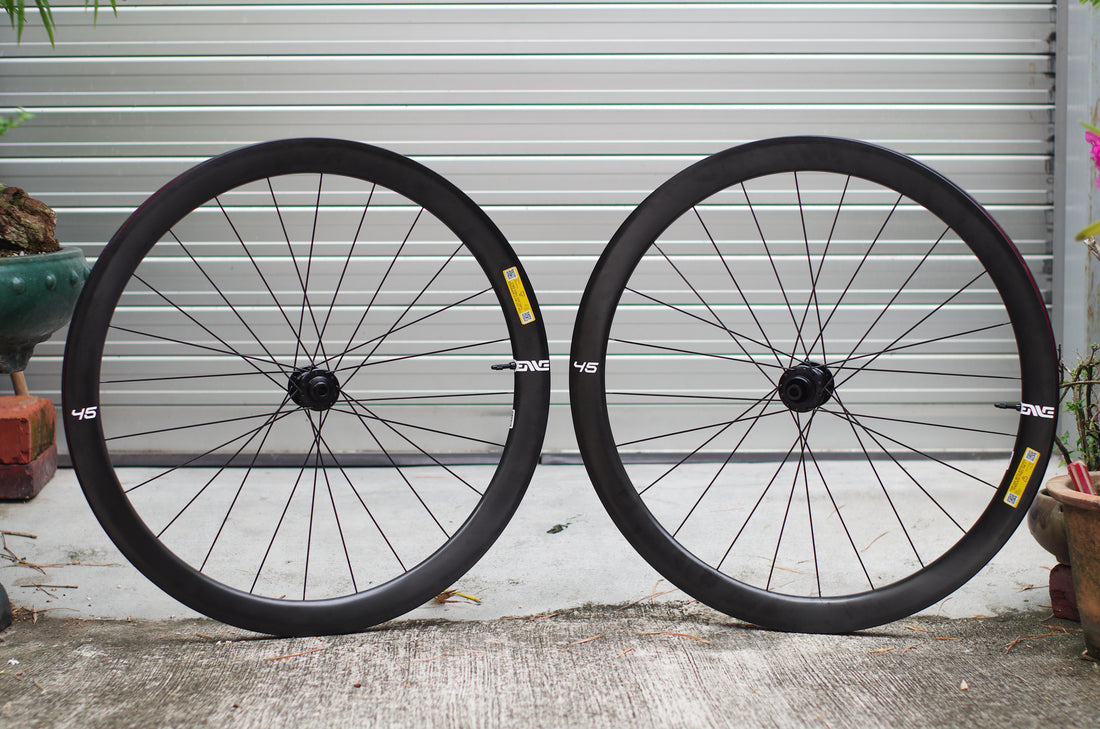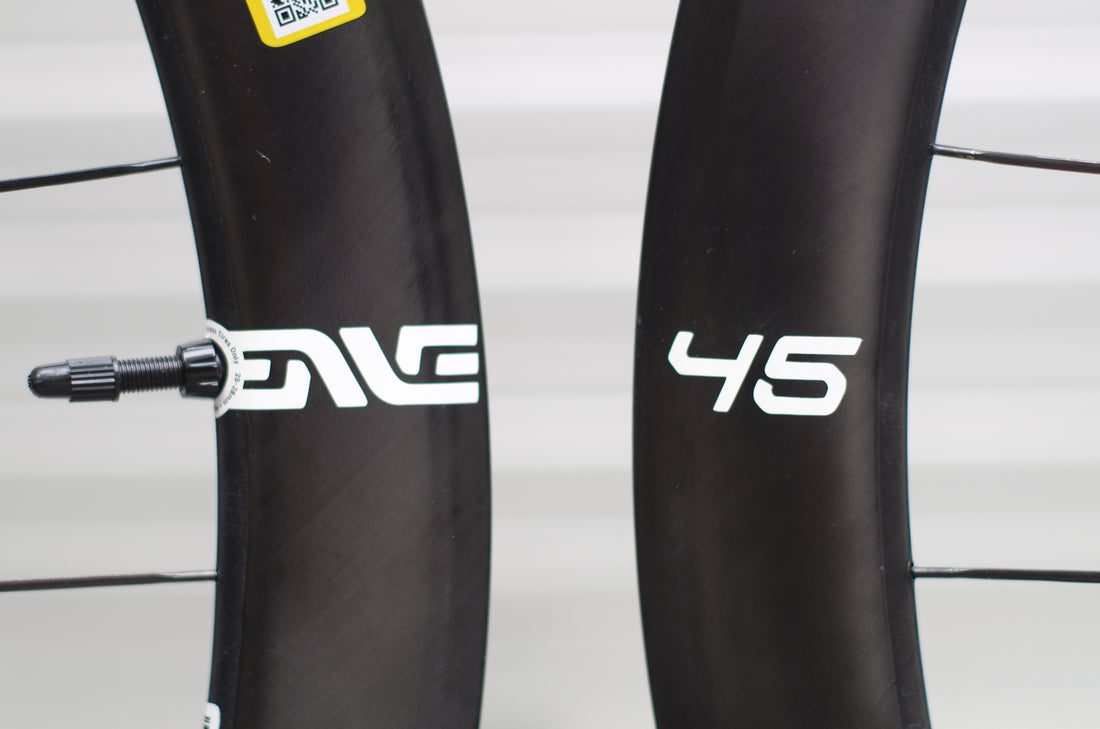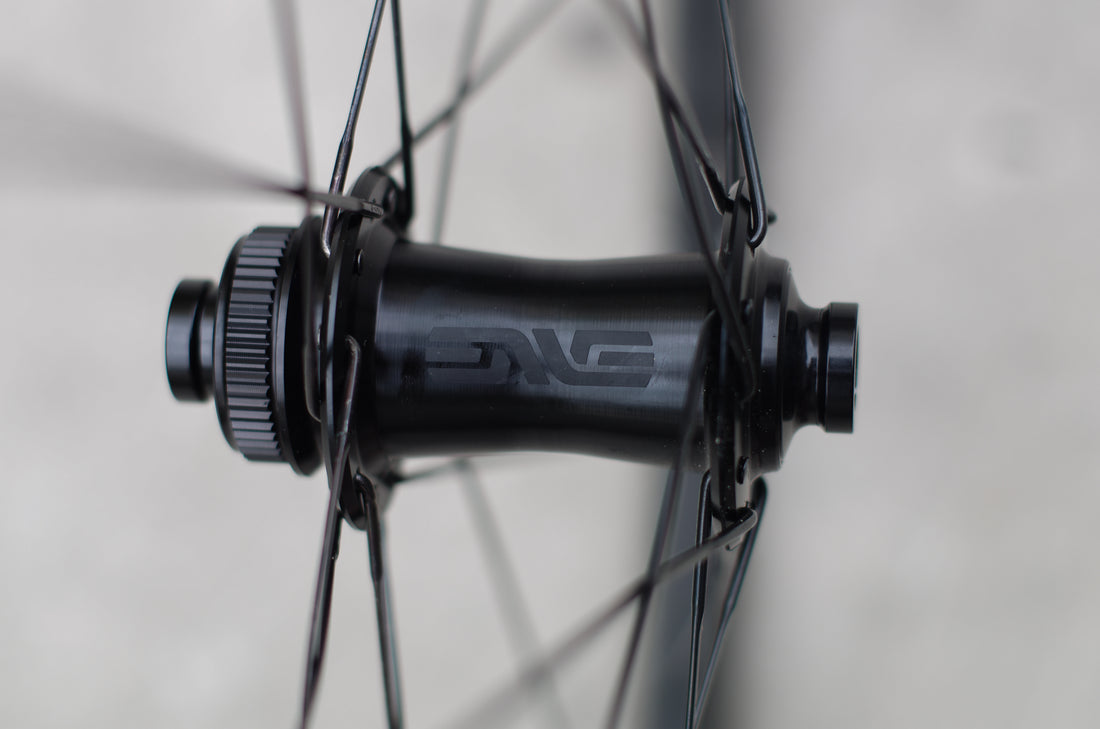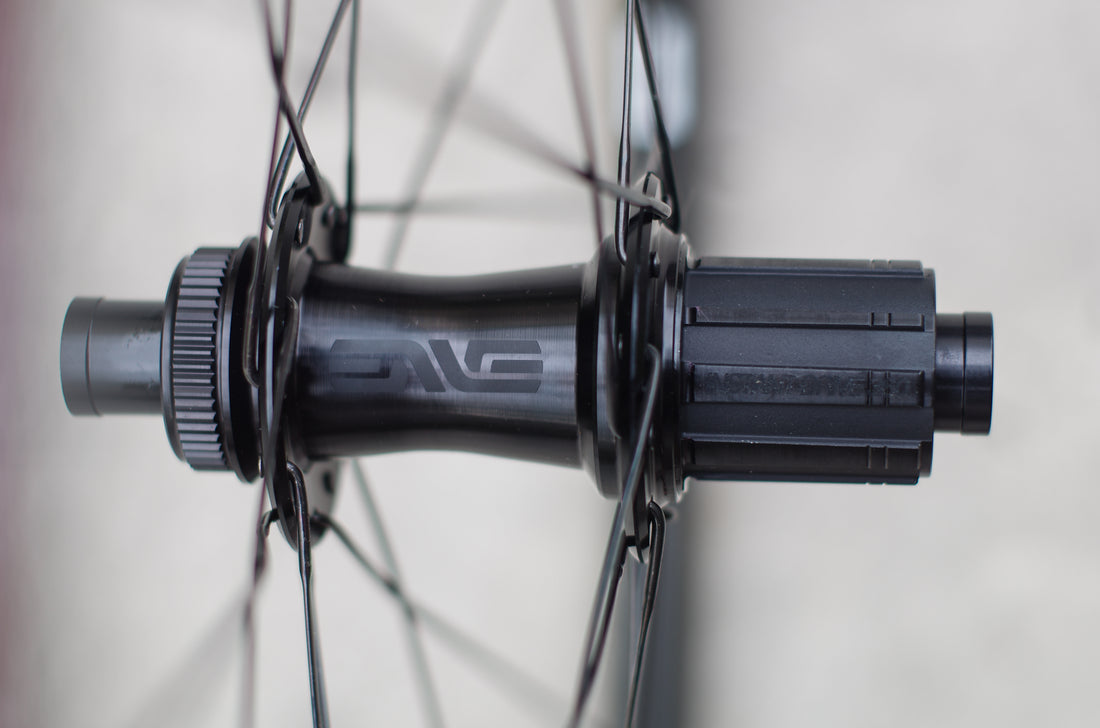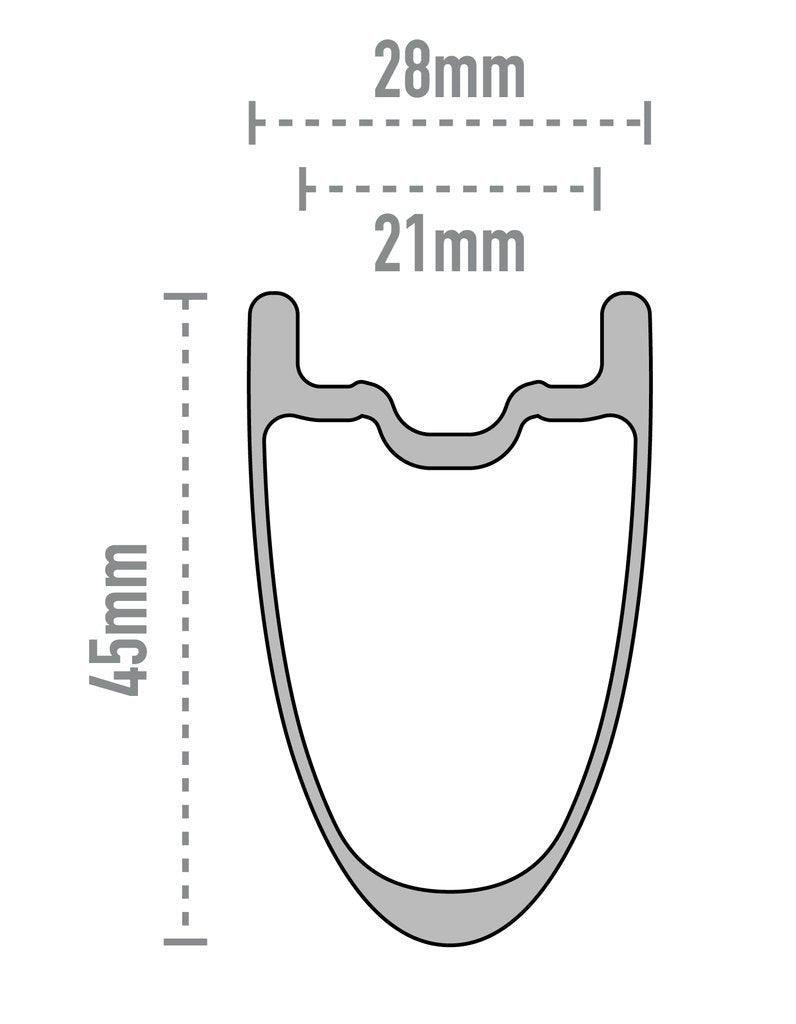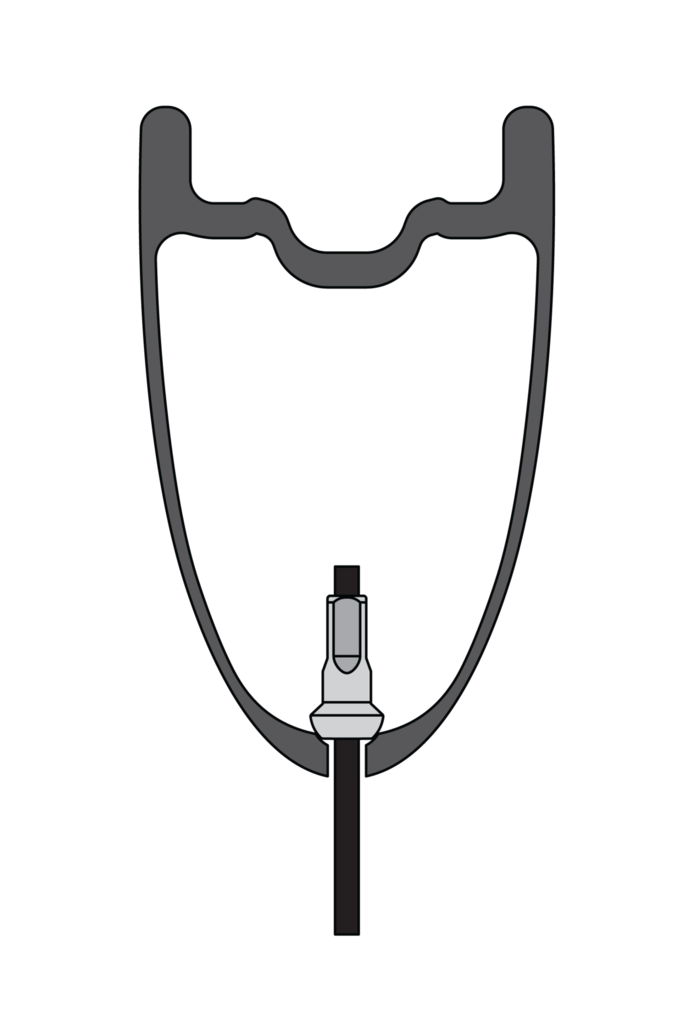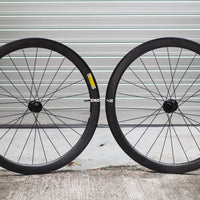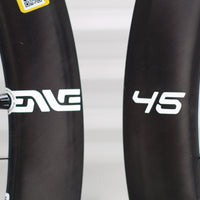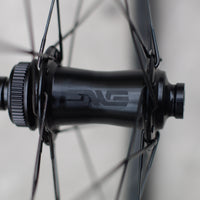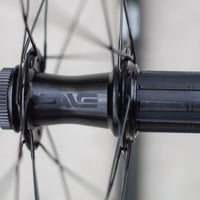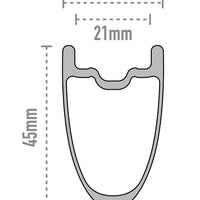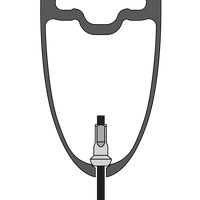 Enve Composites are based in Utah. Every product that bears the ENVE name is the result of the burning desire to be excellent. Each rim, wheel, and component is designed with form, functionality, and beauty in mind.
For a relatively young company, ENVE rapidly rose to hold a reputation of truly superb products. From their cutting-edge, USA-made wheelsets, to their strong, stiff, just-right-dimensions cockpit components, they almost always seemed to hit the bulls-eye. The ENVE Foundation 45 road wheelset is no different.
Although one area in which many customers wish ENVE could improve: price. This is where the new Foundation wheel series comes in. Engineered to the same meticulous standards as any other ENVE product, the Foundation series brings ENVE quality – as well as the company's very generous Lifetime Incident Protection policy – to a more generous price point.
The Foundation 45 rims are virtually identical to ENVE's top-shelf SES-series rims, with the exception of using a slightly less-complicated carbon layup that adds a very small amount of weight. Developed in a wind tunnel used to refine Formula 1 aerodynamics in Europe, the 45 set achieves remarkable aero efficiency, although since it does not come with staggered front/rear depth differences, they lose touch of speed in identical wind conditions compared to similar-depth SES wheels. Otherwise, the same hookless beads, molded carbon spoke holes, and tubeless compatibility that makes ENVE road wheels so remarkable are all still to be found here.
The Foundation 45s also utilize a simpler, somewhat heavier hub and spoke set, with longer spokes compensating for a 5mm-shorter hub flange. The internals is nearly the same, however. The same durable ratcheting mechanism as found in ENVE's best hubs is still inside, and while they're not the same premium stainless steel ones, the bearings used are still from elite supplier NTN.
Altogether, if you're willing to give up the tiniest bit of rolling efficiency, the Foundation 45s are fantastic road wheels at enormous savings compared to the SES-series 3.4s or 4.5s. The Foundation 45 wheelset weighs in at 1561g, or approximately 100g heavier than comparable SES-series 3.4 wheels, depending on the specific configuration. The internal rim width is 21mm and is recommended for use with 25-28mm-wide tires. The wheelset is for disc brakes only and uses a CenterLock rotor interface.
• Aero Technology: Foundation - Same rim geometries front to back, derived from SES rim shapes
• Tubeless Compatible: Yes
• Anti-pinch Flat Technology: Wide Hookless Bead
• Molded Spoke Holes & Valve Stem: Yes
• Spoke: Sapim CX Sprint
• Hub Model: ENVE Foundation Road
• Hub Bearings: NTN Premium Steel
• Wheelset Weights: 1541g
• Warranty: Lifetime Incident Protection & 5 Year Factory Warranty