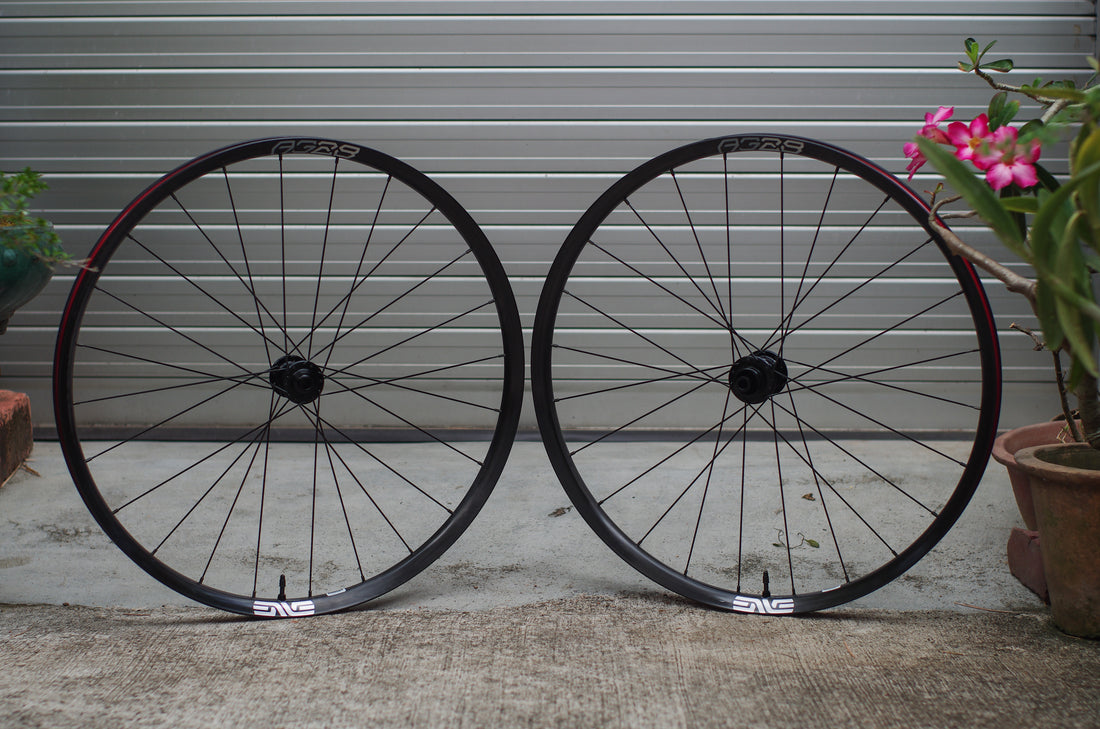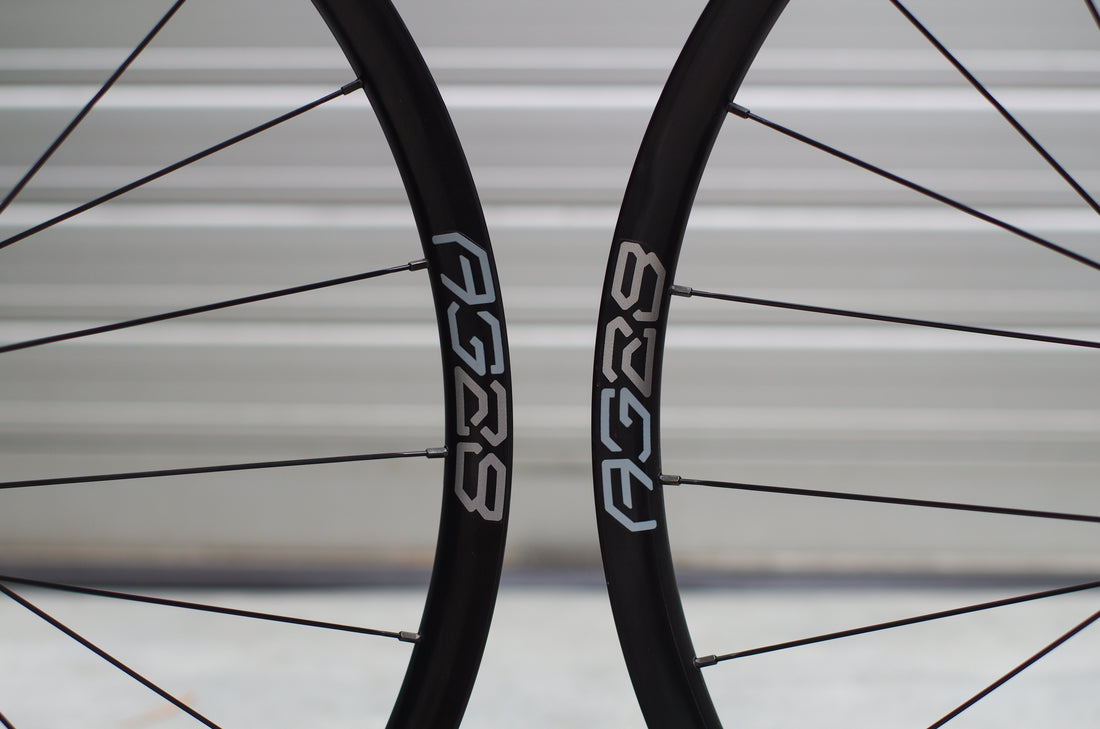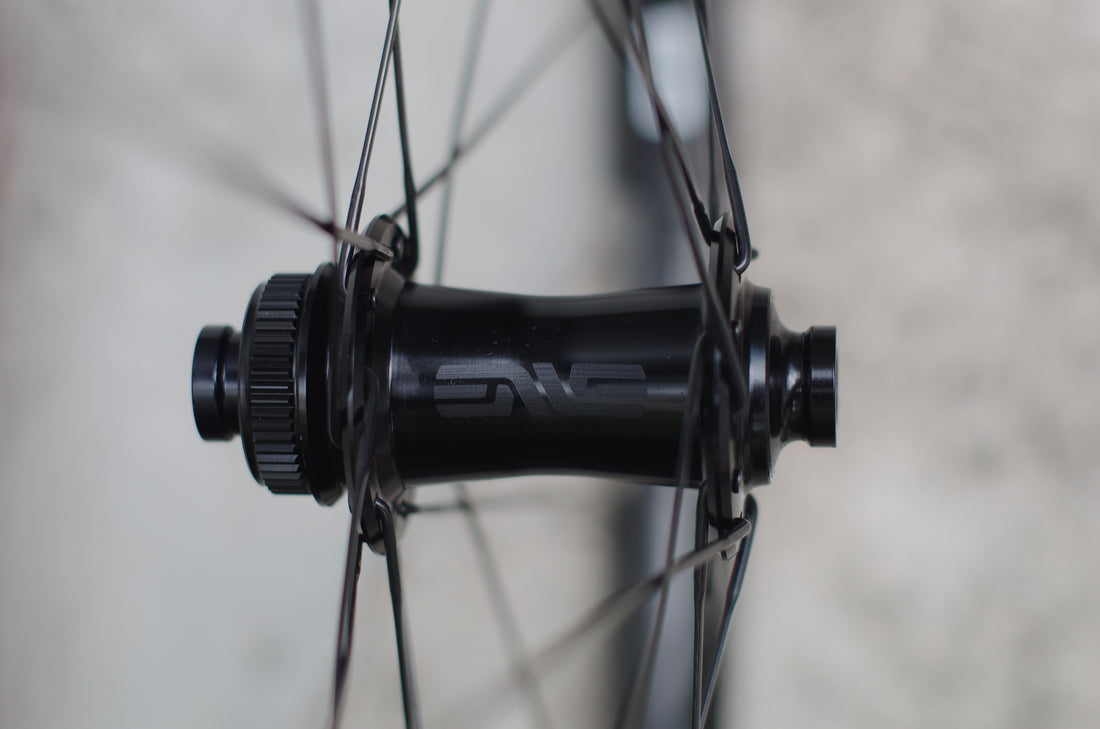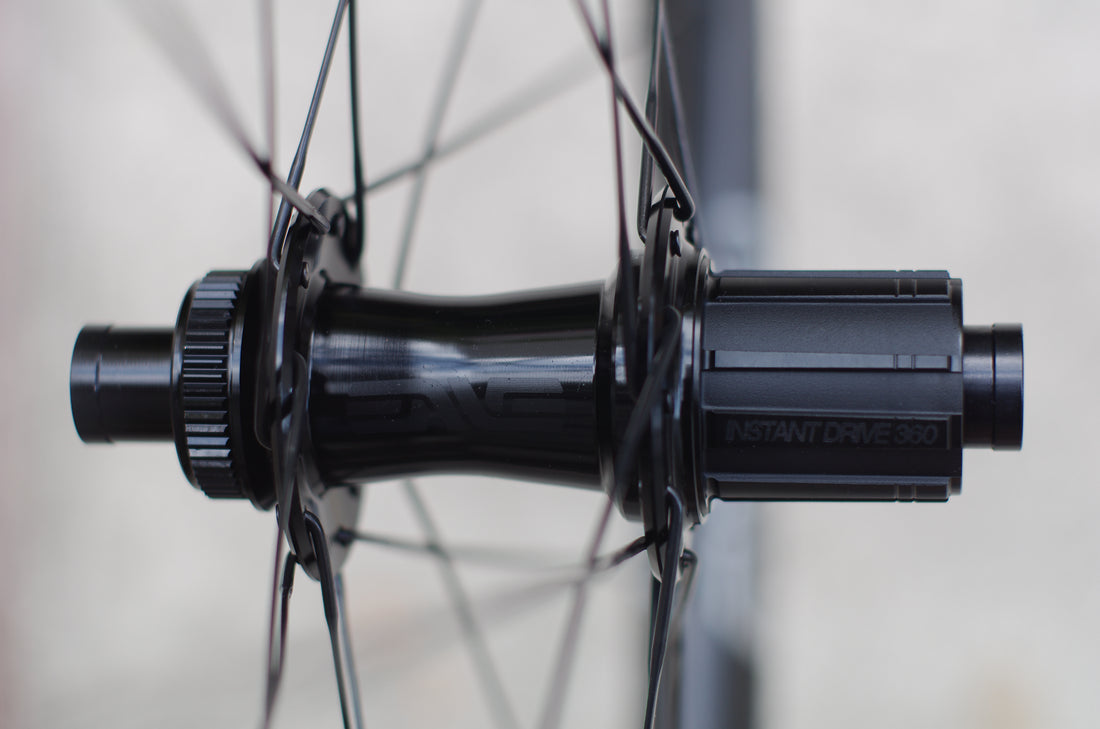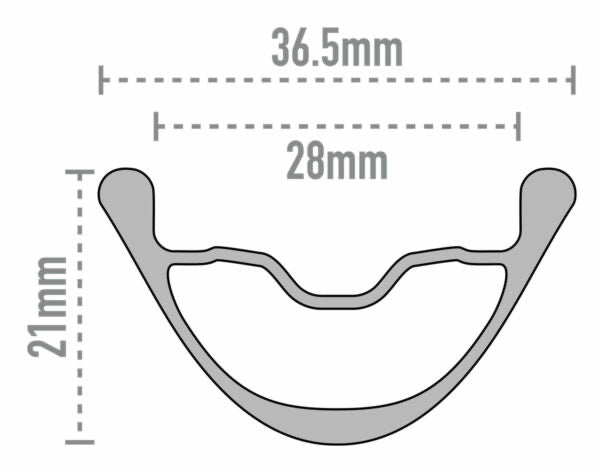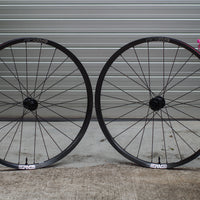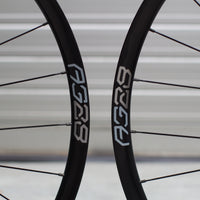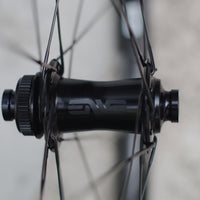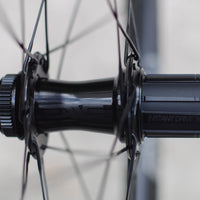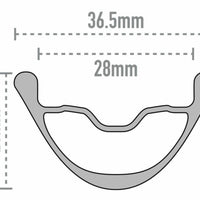 Enve Composites are based in Utah. Every product that bears the ENVE name is the result of the burning desire to be excellent. Each rim, wheel, and component is designed with form, functionality, and beauty in mind.
With a comprehensive collection of design attributes, advanced materials and the highest construction standards, the ENVE Gravel Foundation AG28 650b Disc Wheelset grants a lofty performance-to-price ratio and is ideal for the most demanding gravel adventuring and racing.
The rims are realised from a refined grade of carbon that infuses high lateral stiffness and robustness while keeping the overall weight to a minimum. A shallow 21mm deep profile has been utilised within the design of the rim to afford improved vibration damping and compliance over the harshest of surfaces. The resilience offered by this shallower rim cross-section is complemented by ENVE's Anti-Pinch Flat technology that widens the rim beads and manipulates their carbon layups to dissipate peak impact energy and reduce the incidence of pinch punctures. Moulded spoke holes, as opposed to drilled, further increase the wheelset's strength by permitting continuous carbon fibre orientation around the entire rim circumference.
A slightly smaller 650b rim size mates perfectly with very wide gravel tyres via its tubeless-ready, hookless format to give quicker handling and heightened traction across the heaviest and most technical terrain. Burly and reliable ENVE Alloy Foundation hubs are added to the build and are linked to the rims via Sapim CX Sprint spokes laced in efficient and dependable two-cross patterns.
HIGHLIGHTS
A more cost-effective wheelset from ENVE that is designed specifically for gravel exploring and racing
"AG" stands for "Adventure/Gravel"
Refined carbon rims offer the perfect balance of low weight, lateral stiffness and strength
Shallow rim profile grants improved vibration dampening and compliance
Anti-Pinch Flat rim bead technology reduces pinch flats and heightens impact resistance
Hookless Bead design for tubeless-ready tyre optimisation and reliability
Moulded spoke holes and conical nipple seats allow for a lighter and stronger rim structure
650b rim size quickens handling and allows wider tyres to be used
28mm internal rim width perfectly supports wider gravel tyres
ENVE Alloy Foundation hubs are strong and reliable
ID360 freehub gives rapid pedalling engagement
Sapim CX Sprint spokes are laced in two-cross patterns for durability and efficiency
FEATURES
Tyre compatibility: Tubeless-ready clincher (Inner tubes can be used with tubeless-ready tyres on these wheels)
Wheel size: 650b
Rim: Full carbon
Rim profile: Symmetrical
Rim finish: Naked carbon fibre, satin finish
Rim depth: 21mm
Internal rim width: 28mm
Rim internal format: Hookless
External rim width: 36.5mm
Spokes: Sapim CX Sprint
Spoke count:  Front - 24 / Rear - 24
Spoke lacing pattern: Front - 2-cross / Rear - 2-cross
Hubs: Front - ENVE Alloy Foundation Road / Rear - ENVE Aluminium Foundation Road with ID360 freehub
Bearings: Cartridge - stainless steel
Freehub compatibility: SRAM XDR or Shimano HG/SRAM Road 11-speed
Brake compatibility: Disc Center Lock
Front axle: 12mm x 100mm thru-axle compatible
Rear axle: 12mm x 142mm thru-axle compatible
Recommended tyre size: 47mm to 57mm
Minimum tyre size: 45mm
Manufacturer claimed rim weight: 372 grams
Manufacturer claimed wheel weights (Shimano freehub): Front, 676 grams - Rear, 804 grams - Wheelset, 1480 grams
Manufacturer claimed wheel weights (SRAM XDR freehub): Front, 676 grams - Rear, 784 grams - Wheelset, 1460 grams
Warranty: Lifetime incident protection and 5-year warranty