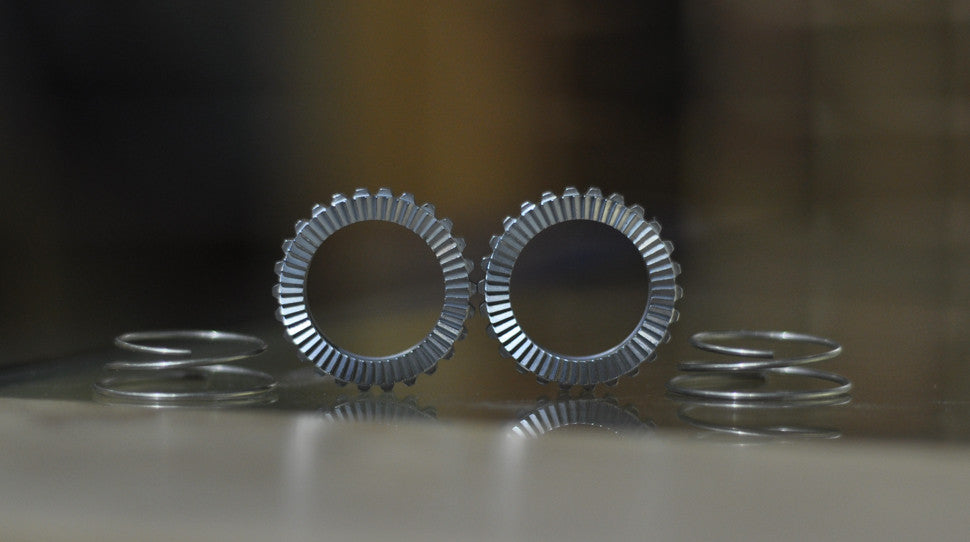 DT Swiss Star Ratchet Upgrade Kit
DT Swiss has been renowned to the world for the top quality and affordable road hubs that they have been producing over the years. They have consistently produced top end wheelsets for many discipline and a leader when it comes to bicycle wheels.
It's commonly known that nice wheels are some of the best upgrades you can add to your bike. But, nice wheels aren't only about lightweight and high strength. Increasing the quickness of your hubs engagement will give you power right when you need it. This will allow you to power out of corners and ratchet up technical climbs without losing your power output to excessive free stroke of your cranks. This DT Swiss Ratchet 54t Upgrade kit, will triple the amount of engagement points of your stock star ratchet 18t hub. After installation engagement of your hub will only take 6.6° of pedal movement vs the 20 deg; of the stock 18t setup. This kit includes everything you need to make the swap in minutes including two star ratchets, two springs and DT Swiss' specially formulated Molykote grease.
Specifications:

• Teeth: 36T, 54T
• Includes two star ratchets, two springs, and special DT Swiss grease
• Compatible with all DT Swiss Star Ratchet hubs and wheels