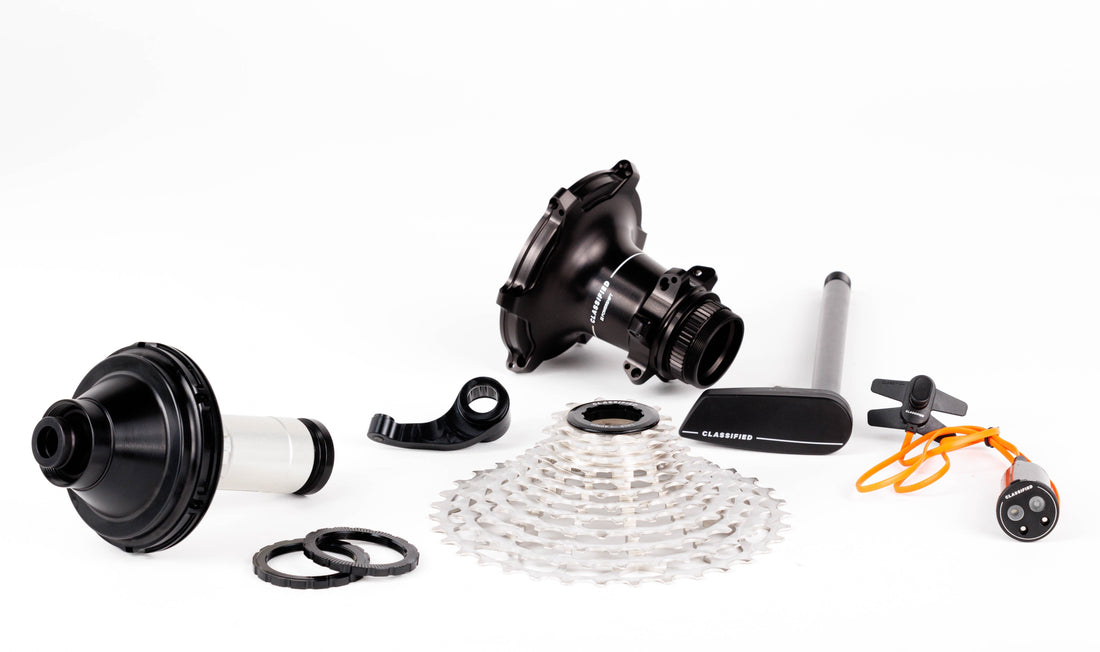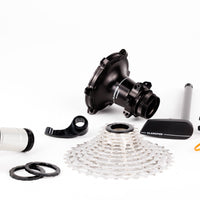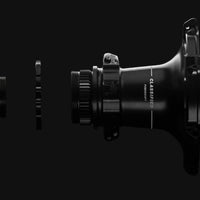 Classified Powershift set for custom wheels
Powershift Technology is a wireless shifting system that allows you to shift gears instantly and under full load. 

The Powershift hub offers unrivalled shift quality, high gearing range and small steps in between gears combining the benefits of both 1x and 2x.
With Powershift set, you can install it on your new bike or upgrade an existing one. It's perfect when you want to lace your own wheel of choice around the Powershift hub.


Powershift set Contents
Powershift hub
Smart Thru Axle
Handlebar unit & shift button
Cassette of your choice
Hubshell
About Classified

Classified is a deep tech company with the mission to create drivetrain products that transform the riding experience and performance of all cyclists. Classified was founded in 2019 and is located in their Antwerp (Belgium) and Eindhoven (the Netherlands) offices. Classified's award-winning products (Powershift drivetrain systems and Classified wheels) are equipped on more than 50 bicycle brands, and available from a global network of certified distributors and dealers.